Old Pasadena

, CA Homes For Sale
Old Pasadena, also known as the Old Town Pasadena, is a historic neighborhood located in the heart of Pasadena, California. This charming and iconic area is renowned for its beautiful architecture, vibrant streets, and rich cultural heritage. If you are looking for a home in a neighborhood with character and history, Old Pasadena is the perfect place to explore.
Explore all homes, condos, and townhomes for sale in Old Pasadena, a captivating neighborhood located in Downtown Pasadena. Discover the charm and history of the Old Pasadena Historic District while browsing through a diverse selection of properties.
Read More about Old Pasadena | See Old Pasadena Sold Listings
Search Old Pasadena Homes
October 4, 2023
Open 10/7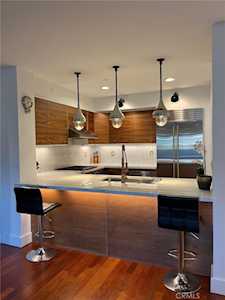 159 W Green St #304A
Pasadena, CA 91105
Partners Community Management
Neighborhoods in Pasadena
Old Pasadena

Luxury Real Estate
The real estate in Old Pasadena offers a mix of historic and modern properties. You'll find a diverse range of homes, including historic Victorian houses, Craftsman-style bungalows, Spanish Colonial Revival residences, and contemporary condominiums. Many of these properties have been lovingly preserved or restored, maintaining their original charm while offering modern amenities.
Old Pasadena Communities
Living in Old Pasadena means having access to an array of amenities right at your doorstep. The neighborhood is renowned for its vibrant shopping and dining scene, with numerous boutiques, galleries, restaurants, and cafes lining the streets. Residents can enjoy leisurely strolls along Colorado Boulevard and visit popular spots such as the One Colorado shopping center or the historic Pasadena Playhouse.
Old Pasadena is steeped in history and culture, making it an exciting place to live. The area is home to various cultural attractions, including the Norton Simon Museum, a world-class art museum showcasing an extensive collection from European masters to Asian and South Asian art. The Pasadena Museum of California Art is another gem in the area, celebrating California's diverse art and design.
For outdoor enthusiasts, Old Pasadena offers easy access to parks and recreational areas. The nearby Arroyo Seco Park features beautiful trails, picnic spots, and the historic Colorado Street Bridge. The famous Rose Bowl Stadium, known for its iconic football games and concerts, is also just a short distance away.
Old Pasadena Realtor®
This page is continuously updated with the latest properties for sale in Old Pasadena, directly from the Pasadena MLS. Be sure to bookmark this page and register for a free account to receive email alerts whenever new Old Pasadena homes that match your criteria come on the market. Don't miss the opportunity to find your dream home in this historic and captivating neighborhood.