Santa Monica Luxury Rentals
Included below are available Santa Monica Luxury Leases.
Santa Monica is one of LA's most coveted cities, known for its high class living, restaurants, entertainment, and of course, the famous Santa Monica Pier which boasts an amusement park, shops, street performers, as well as dining options. Unlike other coastal towns within the LA area, Santa Monica Real Estate has continually proven to be some of the most coveted in the county and the city maintains one of the healthiest real estate markets. While the beaches and shopping within Downtown Santa Monica are luxuries on their own, the Luxury Leases in the area ranging from penthouse suites, condominiums, single-family homes, and beach front villas are sure to please those with all tastes.
If you are searching for a luxury condominium or loft for $5,000 per month or more we can help you find the perfect new luxury lease you're looking for. We had an immense amount of knowledge of buildings, location and options available to help you navigate and find the best new home. We have an extensive knowledge of the luxury leasing market that we can put to use to help you save time in your search. We don't charge a fee for our service and you get the benefit of our knowledge and expertise and working on your behalf to get you the best possible deal.
Los Angeles Luxury Leasing Listings
Search Santa Monica Luxury Rentals
December 10, 2023
Search Santa Monica Luxury Rentals by Monthly Rent
Why Choose a Luxury Lease Property in Santa Monica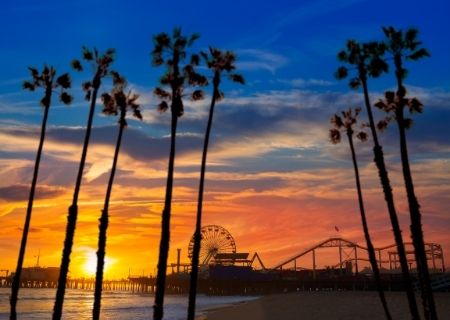 When calling the coast home, you are automatically taking on extensive responsibility as the salty ocean air can be quite abrasive on the exterior and interior of your home, causing corrosion, salt damage, sun fading, as well as additional damages caused by the coastal breeze. While these responsibilities pile up quickly for new homeowners when choosing a luxury lease property in Santa Monica you get to reap in all the coastal benefits, without the responsibility or upkeep of owning a coastal home. Santa Monica Real Estate is some of the most coveted within the Greater LA and Coastal CA areas, and thus, often Real Estate is hard to find, making luxury leasing a great option for a multitude of reasons.
As mentioned, the true Santa Monica Staple lies on and around the Santa Monica Pier. While many locals, as well as tourists, are aware of the amusements that call the Pier home, there is so much more to explore both on and surrounding the Santa Monica Pier than the carnival-inspired rides and attractions. At the very start of the Pier, what some often refer to as a hidden gem, you can find Heal the Bay Aquarium, boasting more than 100 animals and offering a multitude of hands-on experiences as well as field trip and outreach programs, the aquarium is a fun stop for both locals and tourists alike.
The long stretches of powdery sands, crashing waves, surfers and even dolphins at play are a true testament to both the beauty of Santa Monica as well as the carefree "island time" lifestyle. The beach isn't the only area that boasts stunning beauty, and many local restaurants provide plates that are both true delicacies as well as a visual art. A few local favorites include the Golden Bull Restaurant, a modernized chophouse boasting mouthwatering steaks, as well as TUMBI Craft Indian Kitchen, where you can immerse yourself in authentic Indian food with a modern twist in a stunning space right across from the beach.
Contact Me Below for all Santa Monica Luxury Home and Condo Leases
Contact Beata Mandell Your LA Luxury Condo Specialist
Phone(310) 701-3808

Email[email protected]

Fax(702) 974-0195

Address Beata Mandell
DRE: 01392993
Luxury Sky Realty, Inc
938 Palm Ave. Suite 8,
West Hollywood, CA 90069