Beverly Hills Luxury Rentals
Included below are available Beverly Hills Luxury Leases.
Beverly Hills is easily one of the best-known cities within the state of California, and famous around the world. Home to many celebrities, and with a high-end shopping district, Beverly Hills is luxury at its finest. Nearly everywhere you turn you can experience a new amenity within the Beverly Hills community, from shopping and dining to stunning water features and fountains among the rose gardens at the famous Beverly Gardens Park. Those who are lucky enough to call the "90210" home rarely leave and continue to enjoy all the perks and luxury of calling Beverly Hills home for years to come.
If you are searching for a luxury condominium or loft for $5,000 per month or more we can help you find the perfect new luxury lease you're looking for. We had an immense amount of knowledge of buildings, location and options available to help you navigate and find the best new home. We have an extensive knowledge of the luxury leasing market that we can put to use to help you save time in your search. We don't charge a fee for our service and you get the benefit of our knowledge and expertise and working on your behalf to get you the best possible deal.
Los Angeles Luxury Leasing Listings
Search Beverly Hills Luxury Rentals
June 1, 2023
Search Beverly Hills Luxury Rentals by Monthly Rent
Why Choose a Luxury Lease Property in Beverly Hills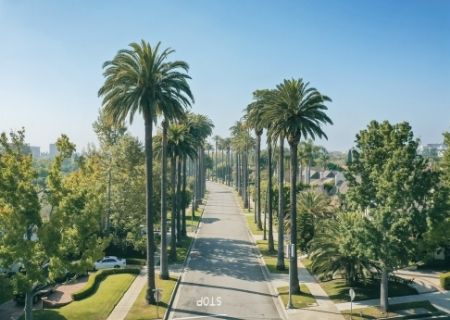 Many of the homes within Beverly Hills, while expansive and boasting stunning architecture, are considered historic homes and were built in the mid 1900s. While this provides unique and stunning homes and architecture, unfortunately for homeowners this can often lead to many upgrades and renovations to update the mansions and estates as well as modernize the homes with necessities such as proper electrical wiring to handle today's electronics, etc. While the homes come with price tags that easily reach the 10's of millions, many Beverly Hills homeowners spend much more to try and update the homes within the area, making Luxury Leasing a great option for those who want to call the Hills home, without the responsibility of maintaining or updating the iconic Beverly Hills Real Estate.
While there are many sites and experiences within Beverly Hills, the area is best known for its famous Rodeo Drive. Rodeo drive is known to be one of the best places for celebrity sightings within all of LA and is home to many high-end and couture shops including Dolce & Gabbana, Prada, Rolex, and Dior among dozens of other shopping options. Whether you're cruising the famous Mulholland Drive for leisure or leasing one of the iconic mansions along the road, the 21-mile-long drive is lined with some of the most elite luxury homes within the nation.
Whether you're hoping to grab a latte or are looking for fine dining options within the area, Beverly Hills has it all. The Fountain Coffee Room is a favorite among locals, nestled inside the Beverly Hills Hotel, this iconic location transports you back into the 1940s and provides a smooth house coffee, cappuccino's as well as a full menu for both dine-in and take out. For an evening out, The Rooftop by JG boasts panoramic views of Beverly Hills and Hollywood from a rooftop garden, 12 stories high. The views paired with contemporary California cuisine make JG's a favorite among celebrities and locals alike.
Contact Me Below for all Beverly Hills Luxury Home and Condo Leases
Contact Beata Mandell Your LA Luxury Condo Specialist
Phone(310) 701-3808

Email[email protected]

Fax(702) 974-0195

Address Beata Mandell
DRE: 01392993
Luxury Sky Realty, Inc
938 Palm Ave. Suite 8,
West Hollywood, CA 90069