Montrose Verdugo City

, Glendale, CA
Montrose Verdugo City is a charming and affluent neighborhood located in Glendale, California. Known for its picturesque tree-lined streets, stunning views of the San Gabriel Mountains, and proximity to top-rated schools, this neighborhood is a highly sought-after location for those seeking luxury homes.
Discover a comprehensive list of homes for sale and real estate listings in Montrose Verdugo City, a charming neighborhood nestled in Glendale, California. With a total of 1163 residences, the homes in Montrose Verdugo City range from 480 to 3610 square feet, with an average size of 1443 square feet. Most properties here offer 3 bedrooms and 3 bathrooms, making it an ideal location for families. The neighborhood boasts a rich history, with some of its earliest homes constructed in 1906.
Read More about Montrose Verdugo City | See Montrose Verdugo City Sold Listings
Search Montrose Verdugo City Homes For Sale
September 23, 2023
Under Contract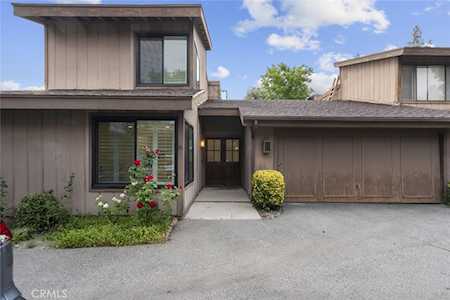 44 Northwoods Ln
Glendale, CA 91214
Under Contract 2654 Manhattan Avenue
Montrose, CA 91020
Montrose Verdugo City

Luxury Real Estate
If you're in the market for a luxury home in Montrose Verdugo City, you'll find a wide variety of options to choose from. Whether you're looking for a sprawling estate with multiple bedrooms and bathrooms, or a modern and sleek contemporary home, you're sure to find a property that meets your unique needs and preferences.
Many of the luxury homes for sale in Montrose Verdugo City feature high-end amenities such as gourmet kitchens, spacious living areas, outdoor entertaining spaces, and stunning pool areas. These homes are designed to provide the ultimate in comfort, luxury, and relaxation, and are perfect for those who appreciate the finer things in life.
Montrose Verdugo City

Communities
In addition to their luxurious features, many of the homes for sale in Montrose Verdugo City also offer breathtaking views of the surrounding mountains and hillsides. Imagine waking up each morning to the sight of sun-kissed peaks and verdant valleys, and spending your evenings watching the sunset over the city skyline.
Montrose Verdugo City

Realtor®
One of the biggest draws of Montrose Verdugo City is its convenient location. The neighborhood is just a short drive from downtown Los Angeles, and is also within easy reach of Pasadena, Burbank,