Tanderra

, CA Homes For Sale
Tanderra is a sought-after neighborhood nestled in the scenic city of Calabasas, California. Known for its picturesque landscapes, serene ambiance, and luxurious homes, Tanderra offers a desirable living experience for those seeking a peaceful and upscale community.
Explore all Tanderra properties for sale below. Tanderra is an exclusive gated community located in Calabasas, California, offering 36 luxurious residences. Home sizes in Tanderra range from 2499 to 3371 square feet, with an average of 2782 square feet. The homes in Tanderra typically feature 3 bedrooms and 3 bathrooms, providing ample space for comfortable living. The neighborhood showcases a blend of elegance and sophistication, with beautifully designed homes and meticulously maintained surroundings.
Search Tanderra Homes
September 23, 2023
$2,299,000
Med. List Price
Open 9/23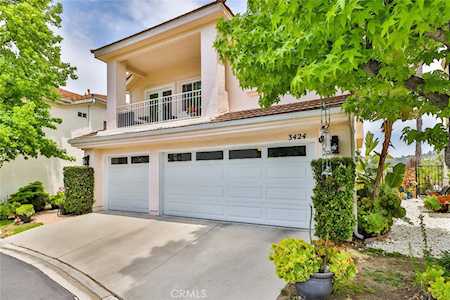 3424 Stoneridge Ct
Calabasas, CA 91302
Neighborhoods in Calabasas
Tanderra

Luxury Real Estate
Located in the heart of Calabasas, Tanderra boasts an array of stunning homes for sale, catering to different preferences and lifestyles. Whether you're looking for a spacious estate or a cozy family home, Tanderra has something to suit your needs.
The homes in Tanderra range in size and style, offering a variety of architectural designs and floor plans. From Mediterranean-inspired villas to contemporary residences, each property showcases unique features and top-notch craftsmanship. The attention to detail, high-quality materials, and exquisite finishes are evident in every corner of these homes.
Tanderra

Communities
Home sizes in Tanderra vary, ranging from comfortable three-bedroom options to expansive estates with multiple bedrooms and spacious living areas. The average home size in Tanderra is around 2,500 to 4,000 square feet, providing ample space for families and individuals alike.
The neighborhood of Tanderra exudes a sense of tranquility and privacy, thanks to its well-manicured streets and gated entrances. Residents can enjoy the peace of mind that comes with living in a secure and exclusive community.
Beyond the stunning homes, Tanderra offers a host of amenities and recreational opportunities. Residents can take advantage of neighborhood parks, walking trails, and green spaces for outdoor activities and leisurely strolls. The community also benefits from its proximity to shopping centers, restaurants, and entertainment options, ensuring convenience and easy access to daily essentials.
Calabasas itself is renowned for its excellent schools, making it an ideal choice for families with children. The neighborhood's prime location provides easy access to major highways and transportation hubs, allowing for seamless commuting to other parts of Los Angeles.
Tanderra Realtor®
If you're in the market for a new home in Calabasas, exploring the homes for sale in Tanderra is an excellent starting point. With its stunning properties, peaceful surroundings, and convenient location, Tanderra offers a coveted lifestyle for those seeking the best in Calabasas real estate.
Take the opportunity to browse the available Tanderra homes for sale and envision yourself living in this exceptional community. Contact a local real estate agent today to schedule a private tour and discover the perfect home in Tanderra, Calabasas.