Town Country 168 Condominiums
Nestled in the heart of picturesque Pasadena, California, Town Country 168 offers a distinctive blend of luxury, convenience, and urban living. Located at 168 S Sierra Madre Blvd, our stunning condominiums are designed to elevate your lifestyle, providing you with an unparalleled living experience.
Situated in the prestigious neighborhood of Pasadena, Town Country 168 enjoys the best of both worlds. Here, you can savor the tranquility of suburban life while having easy access to all the amenities and attractions the city has to offer. Whether you're a nature enthusiast, a foodie, or a cultural explorer, Pasadena has something for everyone, and Town Country 168 is your gateway to it all.
Read more about Town Country 168 Condos | View Sold Listings at Town Country 168 Condos
Available Town Country 168 Condos For Sale
Search Town Country 168 Condos for Sale
September 23, 2023
$1,024,000
Med. List Price
Open 9/23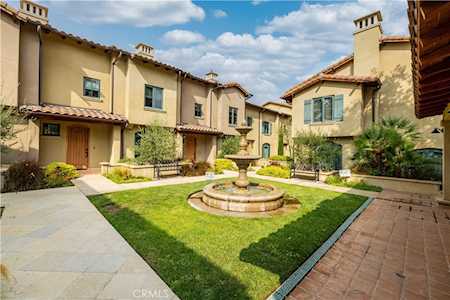 168 S Sierra Madre Blvd #108
Pasadena, CA 91107
Condo Buildings in Pasadena
Town Country 168 Condos Statistics
Year Built: 2018
Stories: 3
Number of Units: 32
Where is Town Country 168 Condos?
Town Country 168 is located at Address: 168 S Sierra Madre Blvd Pasadena, CA 91107
Which utilities do the homeowners of Town Country 168 have to pay?
Electricity, Cable and Internet, Sewer and Water.
Does Town Country 168 Condos allow Pets?
Town Country 168 allows people to bring in Pets. HOA pet rules applied.
What are the Amenities available at Town Country 168 Condos?
Swimming Pool: A community pool provides residents with a place to relax, swim, and socialize with neighbors.
Fitness Center: A well-equipped fitness center allows residents to stay active and maintain their workout routines without leaving the property.
Communal Spaces: These can include lounges, clubhouses, or gathering areas where residents can host events, meetings, or simply spend time with friends and neighbors.
What Types of Condos are at Town Country 168?
Town Country 168, Pasadena Condos consists of low-rise building units. The building has 3 Stories and 32 units. The living areas range in size from 1,426 to 1,968 square feet.
What schools are assigned to Town Country 168 Condos?
The schools assigned to Town Country 168 Condominiums include Hamilton Elementary School, Woodrow Wilson Middle School, and Pasadena High School.
What do we like about Town Country 168 Condos?
Welcome to 168, the second phase of Pasadena's prestigious Town & Country Community. These exquisite homes offer a blend of luxury and comfort, surrounded by the natural beauty of preserved oak and deodar cedar trees.
Town & Country enjoys a central location, making it easily accessible to the finest attractions Pasadena has to offer, such as The Shops at Lake Avenue, The Huntington Library, Art Collection, and Botanical Garden, and the vibrant Old Town Pasadena. In addition, world-class educational institutions like Caltech, Westridge, Mayfield, and Polytechnic are nearby, ensuring a top-notch educational environment for your family.
Convenience is at your fingertips, with these homes being within walking distance of upscale supermarkets, restaurants, and public transportation.
These warm and inviting Tuscan Vernacular style residences have been thoughtfully designed to capture the essence and charm of the luxurious California lifestyle. The interiors are bathed in natural sunlight filtered through the mature tree foliage. Large windows and French doors provide picturesque views of the Old World courtyards, while subtle period details and recessed lighting add visual richness to every corner.