Gramercy Place

Condominiums
Nestled within the vibrant enclave of Koreatown in Los Angeles, Gramercy Place Condominiums offer a distinctive blend of contemporary living and unbeatable location. Built in 1990, this iconic residence stands as a testament to timeless design, offering a remarkable array of features and amenities for residents to enjoy.
Situated in close proximity to Downtown Los Angeles, major freeways, the Metroline, and the charming Larchmont Village, Gramercy Place Condominiums provide the perfect gateway to the city's best offerings. Experience the allure of Koreatown's bustling energy while being steps away from business centers, shops, and an array of dining experiences.
Read more about Gramercy Place Condos | View Sold Listings at Gramercy Place Building
Available

Gramercy Place

Condos For Sale
Search Gramercy Place Condos
September 23, 2023
Open 9/24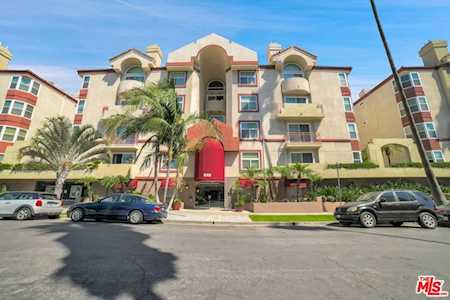 620 S Gramercy Place #202
Los Angeles, CA 90005
Condo Buildings in Koreatown
Gramercy Place Condos Statistics
Year Built: 1990
Stories: 4
Number of Units: 164
Where is Gramercy Place Condo?
Gramercy Place is located at Address: 620 S Gramercy Pl, Los Angeles, CA 90005
Which utilities do the homeowners of Gramercy Place have to pay?
Electricity, Cable, Internet and Natural Gas.
Does Gramercy Place allow Pets?
Gramercy Place allows people to bring in Pets. HOA pet rules applied.
What are the Amenities available at Gramercy Place?
Swimming Pool and Spa: Gramercy Place features a heated swimming pool and spa, providing residents with a relaxing and refreshing space to unwind.
Fitness Center: The on-site fitness center is equipped with modern exercise equipment, making it convenient for residents to stay active and maintain a healthy lifestyle.
Tennis Courts: Tennis enthusiasts can enjoy playing matches on the well-maintained tennis courts within the community.
Sauna and Steam Room: The sauna and steam room facilities offer a luxurious way to relax and rejuvenate after a long day.
Clubhouse: The clubhouse is a social hub where residents can gather for events, parties, and community activities.
Outdoor BBQ Area: There's a designated outdoor area with barbecue grills, perfect for hosting gatherings and enjoying outdoor meals.
Secured Parking: Residents have access to secured parking spaces, providing convenience and security for their vehicles.
24/7 Security: Gramercy Place offers around-the-clock security to ensure the safety and peace of mind of its residents.
Gated Community: The community is gated, providing an additional layer of security and privacy for residents.
Landscaped Grounds: The well-maintained landscaping and green spaces contribute to a serene and aesthetically pleasing environment.
Pet-Friendly Facilities: Gramercy Place is often pet-friendly, offering amenities such as designated pet areas or dog walking areas.
On-Site Management: The presence of on-site management helps address residents' needs and ensures the smooth functioning of the community.
What Types of Condos are at Gramercy Place?
Gramercy Place Koreatown Condos consists of low-rise building units. The building has 4 Stories and 164 units. The living areas range in size from 463 to 1,400 square feet.
What schools are assigned to Gramercy Place?
The schools assigned to Gramercy Place Condominiums include Wilshire Park Elementary School, John Burroughs Middle School and Los Angeles Senior High School.
What do we like about Gramercy Place Condos?
Established in 1990, these remarkable condominiums are situated in the heart of Koreatown, offering proximity to Downtown, major freeways, the Metroline, and the charming Larchmont Village. Embrace a lifestyle of convenience as business centers, shops, and an array of restaurants are all within walking distance. Delight in both single and multi-level options, each featuring a cozy fireplace in the living room, in-unit laundry facilities, and a private balcony. Elevating the experience, penthouse units showcase soaring ceilings, double-height windows, and a loft area for added luxury.
Indulge in a host of amenities, including controlled access for added security. The rooftop pool, spa, sauna, and well-equipped gym invite relaxation and well-being. Secure parking ensures peace of mind for residents.