Willshire Corridor
Posted by Beata Mandell on Monday, May 22, 2023 at 10:02:58 PM
By Beata Mandell / May 22, 2023
Comment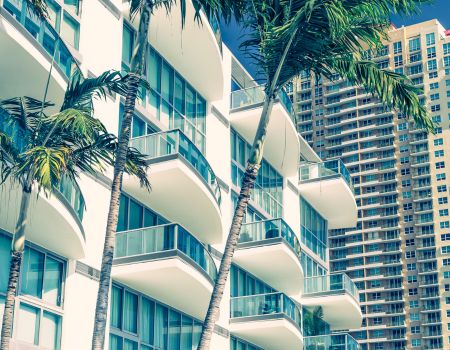 Wilshire Corridor is home to over two dozen luxury condominiums, with a highly desirable central Los Angeles location. Though it is technically a part of Los Angeles, locals consider Wilshire Corridor to be a part of Westwood. Many of the high rise condos in Wilshire Corridor feature sweeping views of the Pacific Ocean and the Los Angeles skyline, in addition to luxury amenities that provide a high end resort lifestyle.
Where is Wilshire Corridor?
Wilshire Corridor is named for its location on the iconic Wilshire Boulevard. From any of the more than two dozen condos along this strip of luxury real estate you can access Sunset Boulevard, Santa Monica Boulevard, and the 405 Freeway within 5 minutes. This makes traveling to anywhere in Los Angeles, or even other parts of Southern California, conveniently accessible.
Moreover, the renowned shopping and dining experiences of downtown Beverly Hills can be conveniently reached within a short drive. The Corridor, nestled in the vibrant Westwood community, is affectionately known as the "Millionaire's Mile." Its prime location offers a bustling atmosphere for residents and visitors alike.
Notably, the Westwood Village Shopping District is a popular destination, catering to a wide range of preferences. From well-known retail giants like Target to unique women's boutiques and year-round holiday decoration stores, the district boasts an impressive selection of shops.
Situated just minutes away from The Corridor is the sprawling 400-acre campus of the University of California Los Angeles (UCLA). This proximity ensures that Westwood benefits from a constant flow of UCLA students and staff, invigorating the local businesses and nightlife scene. As a result, corridor residents enjoy easy access to exceptional restaurants, clubs, and shops that are favored by the university community.
What type of condos are along Wilshire Corridor?
You will find a variety of condos in Wilshire Corridor, from iconic and popular buildings to newer condominiums built within the past few years. A range of price points and styles are represented, though all properties are in the luxury high rise condo category.
Highlighted below are some of the top condos along Wilshire Corridor. For more information about these, or any other, buildings in the Beverly Hills area, contact us any time.
The Californian
The Californian is one of Wilshire Corridor's newer condominiums, built in 2005. The modern amenities are one of the most impressive features of The Californian, including concierge service, resort style pool with private cabanas, spa, 24 hour valet, a state of art fitness center with sauna and locker rooms, and a wine cellar with assigned lockable space. Residences range from about 2,600 to 3,300 square feet and are among the short list in the area that feature private elevator access.
The Beverly West
Another of the most desirable high rise condos in the Wilshire Corridor is The Beverly West, one of the buildings in the area that offers private elevator access to each unit. Amenities provide a luxurious atmosphere for a comfortable lifestyle, including valet parking, concierge service, maid's quarters, pool, library, wine cellar, exercise room, and more. There are 31 residences among the 21 stories, featuring spacious floor plans and sweeping views.
The Remington
The Remington was built in 2000 and features 93 units among 24 stories, each featuring its own private elevator access. This building offers some of the best views of any condo in the Wilshire Corridor, and residents enjoy amenities like valet service, pool and spa, exercise room, concierge, and more.
Blair House
Built in 1989, Blair House has been a landmark of the Wilshire Corridor for over 3 decades. Residents enjoy luxury amenities that have been carefully maintained in that time, including a detached deck accessible via a bridge with a pool, gym, tennis courts, banquet rooms, and more. This exclusive building has a reputation as one of the best in the area.
Park Wilshire
One of the most prestigious and luxurious full service buildings in the Wilshire Corridor, Park Wilshire offers spacious residences with 2 to 4 bedrooms and impressive views. Residents enjoy luxury amenities including a resort style pool, spa, one of the best fitness centers in the area, concierge services, valet and more.
All Wilshire Corridor Condo Buildings:
Beverly Westwood
The Carlyle
10776 Wilshire Blvd
The Comstock
865-875 Comstock Ave
Chateau Colline
10335-10341 Wilshire Blvd
Crown Towers
10701 Wilshire Blvd
The Diplomat
10350 Wilshire Blvd
The Grand
10445 Wilshire Blvd
The Longford
10790 Wilshire Blvd
Regency Wilshire
10551 Wilshire Blvd
Wilshire Terrace
10375 Wilshire Blvd
Wilshire Holmby
10433 Wilshire Blvd
Wilshire House
10601 Wilshire Blvd
Wilshire Westwood Terrace
10645 Wilshire Blvd
Wilshire Regent
10501 Wilshire Blvd
Wilshire Marquis
10535 Wilshire Blvd
Wilshire Selby East
10751 Wilshire Blvd
Wilshire Selby West
10751 Wilshire Blvd
The Westford
10750 Wilshire Blvd
The Wilshire Manning
10660 Wilshire Blvd
The Wilshire
10580 Wilshire Blvd
Ten Five Sixty
10560 Wilshire Blvd
The Wilshire Thayer
10550 Wilshire Blvd
The Dorchester
10520 Wilshire Blvd
The Churchill
10450 Wilshire Blvd
Mirabella
10430 Wilshire Blvd
La Tour
10380 Wilshire Blvd
Ready to learn more about condos for sale in the Wilshire Corridor? Contact us any time.