Why Buying a Condo is Better Than a House These Days
Posted by Beata Mandell on Wednesday, July 6, 2022 at 10:54 AM
By Beata Mandell / July 6, 2022
Comment
Condos, on average, tend to come with a lower price tag than most single-family homes but is that really the case in the Los Angeles real estate market? Are condos truly better than houses? While this might be relative, there are definitely some pros and cons to each. Condominiums definitely add the low-maintenance lifestyle many homebuyers desire but are there other reasons besides maintenance? Let's talk about the pros and cons of buying a condo over a house and why it may actually be a better option for you to purchase a condominium over a single-family house.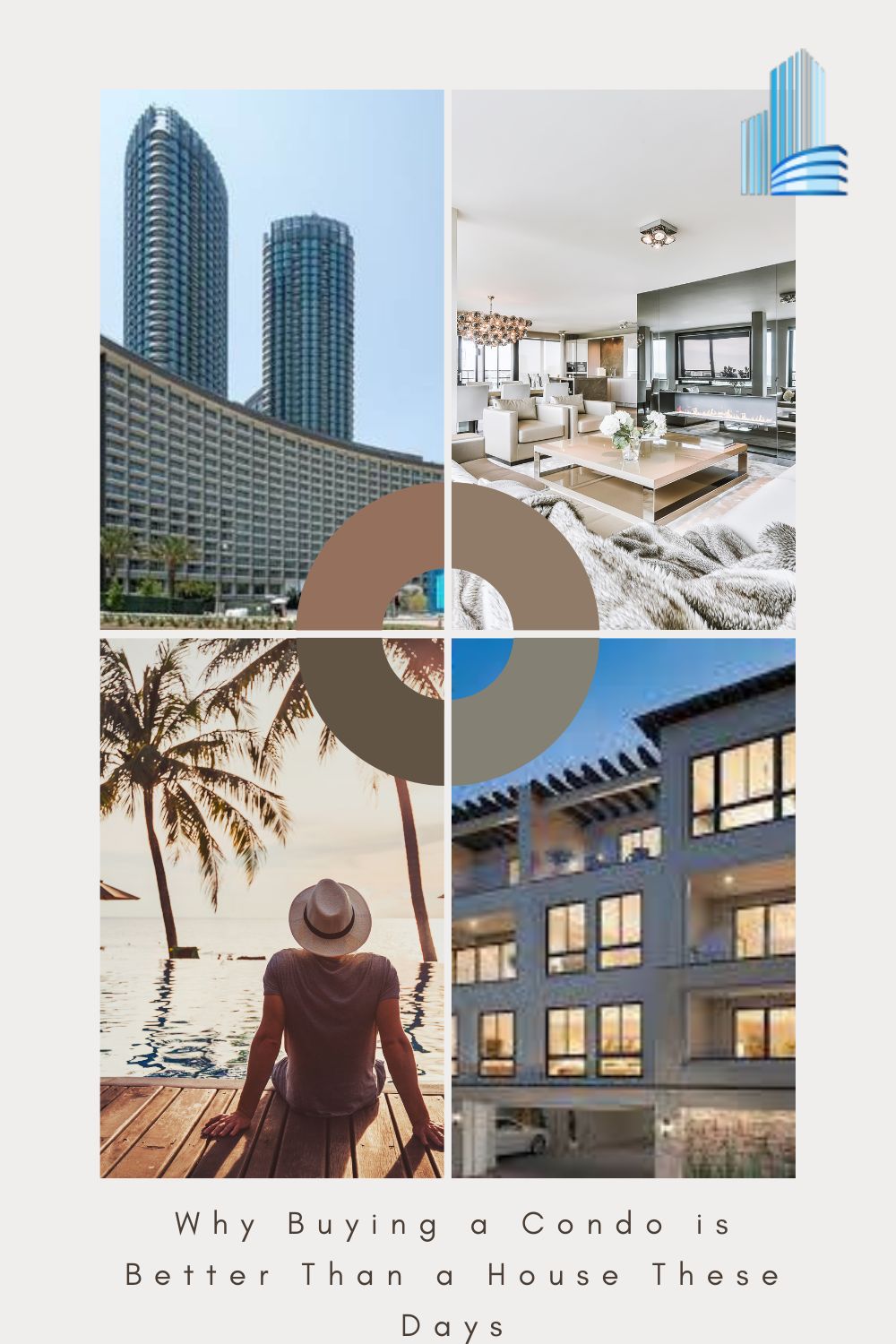 Things to consider when purchasing a condo versus a house
Just in case you are unclear as to the difference between a condo in a house, a condominium is typically an apartment that you buy. It is usually attached to other units within a larger complex via either a building, single or two-story complex, or even a townhouse system. The main difference between the two is that you own the condominium versus renting it as you would an apartment. Even though houses can also be rented or purchased, a single-family house or detached house is exactly that, detached from any other particular properties and the homeowner typically owns not only the house and the building itself but the land it sits on.
Costs between a condo in a house
Let's talk money. While this might not be the only deciding factor in purchasing a condo over house, it definitely can be one of the top five. A condo is usually less expensive than a detached house, however, they can be smaller in square footage as well and maintenance is typically cheaper because the condo owner is only responsible for the inside of the condo. The building maintenance, exterior maintenance, siding, roof, landscaping, and anything outside the main walls of the condo unit is the responsibility of a condo association. This means that if something should happen on the exterior of the building, the condo owner is not responsible.
Related: 4 Clever Tips on Buying a Condo in Los Angeles
However, there are additional costs that cover those maintenance fees called homeowner or condo association fees. This is one area where the costs of a condominium can definitely offset the cost of the house. However, you probably don't have your own doorman, a concierge service, fitness center or parking garage in a single-family house. Not only do these association fees cover maintenance, but they cover a wealth of amenities in most condo buildings throughout the Los Angeles area.
High-rise condominiums specifically are going to offer a wealth of amenities such as rooftop lounges and swimming pools, fitness centers and yoga studios, dog parks, car washing facilities, guest services, game rooms, wine rooms, and even theater rooms. All of these are common areas and need to be shared with other condo owners, but your condo association fees cover the maintenance and usability for all the services.
Comparing the two
This is really not an apples-to-apples situation. Condo living is community living. You're usually closer to city events and activities so living in a condo might be ideal for those that are extremely active in their community. You'll probably get to know the other condo owners in the complex or building more than you would someone that lives down the street as in a detached house. You have lots of chances of meeting new people, making friends, and really getting involved and most condo buildings in downtown Los Angeles are just steps away from major activities such as sporting events, theaters, museums, galleries, world-class restaurants, and fantastic shopping. Many folks that prefer a condominium love this way of living.
Additional: 8 Important Questions When Touring a Condo
Any downsides?
As with any purchase, there are downsides but they may also be relative. A downside to one homeowner may not be to another. Pretty much everything we've mentioned so far could be considered an advantage. If you prefer to live alone, not be involved with the community, not have a wealth of amenities, and maintain everything on the property yourself, condo living may not be for you. But for those that prefer an active lifestyle, low maintenance living, and let someone else do most of the maintenance work, condo living is ideal.
Start your online search here for all local condominiums in Los Angeles and surrounding areas. As an expert in high-rise condo living, I can help you find the right condominium unit for your lifestyle and your budget.