What are the Best Playa Vista Condos Available?
Posted by Beata Mandell on Thursday, January 20, 2022 at 12:00 AM
By Beata Mandell / January 20, 2022
Comment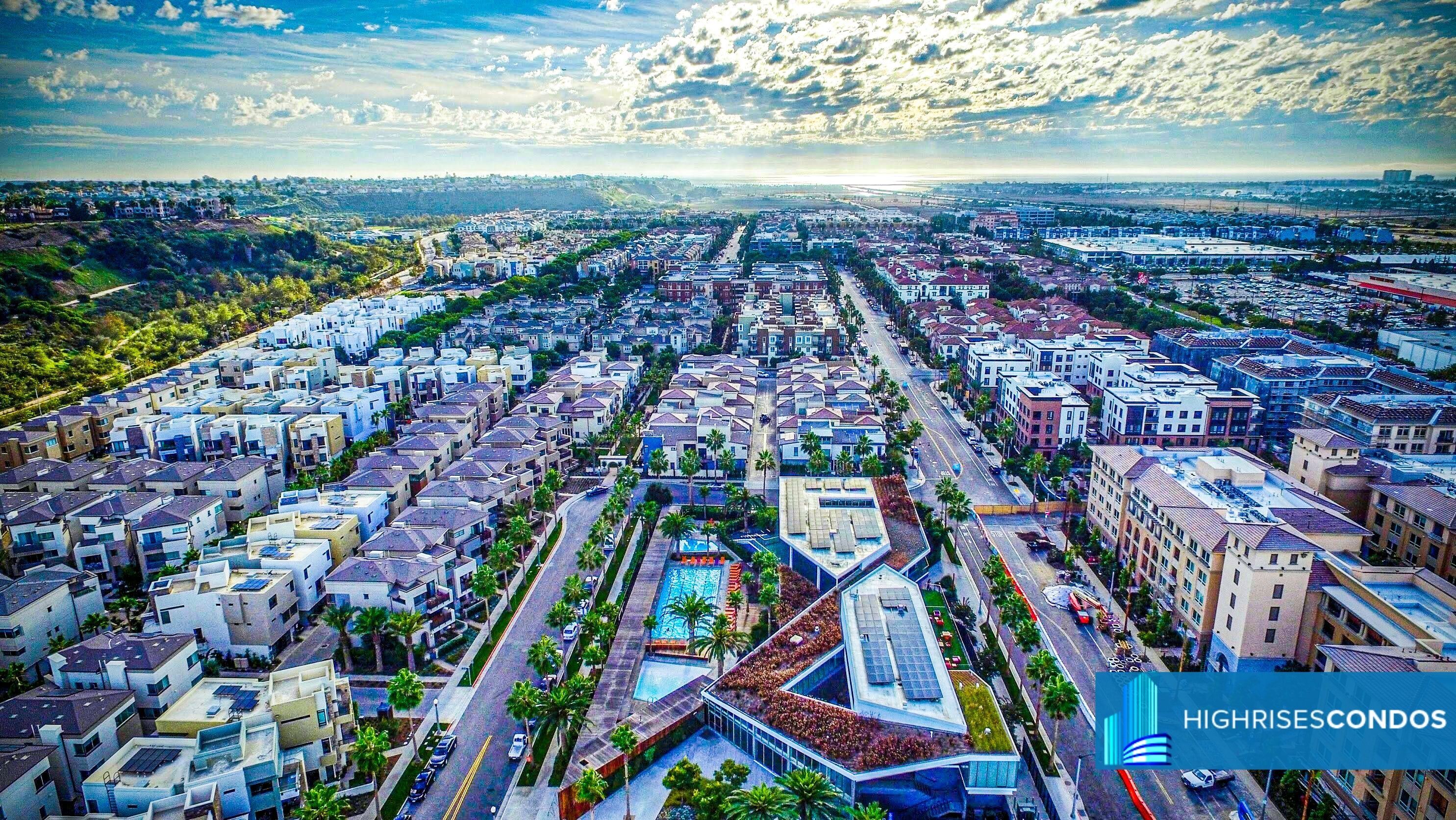 Ultimate Guide to Options available in Playa Vista.
Why Live and Purchase in Playa Vista.
Playa Vista, Los Angeles
Playa Vista is a neighborhood on the western side of Los Angeles, California. Playa Vista is also known as "Silicon Beach". The area initially served as the headquarters of Hughes Aircraft Company from 1941 to 1985. However, the neighborhood has evolved over the years, and in 2002, Playa Vista was elevated to a Planned Urban Development (PUD) community. Playa Vista is a vibrant neighborhood with a combination of housing, commercial offices, and retail stores.
Is Playa Vista a good place to live?
With a diverse population estimate of 16,000. Playa Vista is one of the best neighborhoods to live in Los Angeles, CA. Living in Playa Vista gives residents a unique feeling of urban lifestyle, lots of employment opportunities, modern rental housing. There are numerous amenities that make Playa Vista an ideal neighborhood for young families and professionals.
There are great restaurants, coffee shops, parks, playgrounds, tennis courts, dog parks, trails, soccer and baseball fields, and entertainments clubs among other amenities that make life more enjoyable. Public schools in Playa Vista perform above average.
Some of the best schools in Playa Vista are; El Marino Elementary School, Goethe International Charter School Hollywood, Sherman Oaks Center for Enriched, Larchmont Charter School, WISH Community School, KIPP Iluminar Academy, Renaissance Arts Academy, KIPP Raiders Academy.
Playa Vista is a great neighborhood to live in as it's strategically located in close proximity to major roads and shopping centers. It's about 10 minutes away from the main Airport, and also approximately 10 minutes from the beach.
You can easily access Santa Monica or Downtown Los Angeles from Playa Vista. Being home to the world's largest tech and entertainment giants such as Google, YouTube, and Fox, it's a great neighborhood for young professionals and students looking for employment opportunities.
Things to do in Playa Vista
If you want to visit or move to Playa Vista, there are numerous activities that you can engage in. Playa Vista is a family-friendly neighborhood that is tranquil and has lots of open spaces, nature walk trails, and amenities.
You can do dog walking, cycle on the nature trails, visit restaurants for tasty meals, enjoy yourself in classic entertainment clubs, take your children to different parks, and play different games such as tennis, baseball, and soccer.
Best new condos for relocating to Playa Vista
1. Encore at Playa Vista (12970 Discovery Creek Playa Vista, CA 90094)
Encore is a new-home condo project in the Playa Vista neighborhood that has been completed in 2021 by builder Taylor Morrison. It's a 3-story condominium featuring 14 single-family homes with multiple floorplans ranging from 3,627 to 3,666 square feet. It comprises four and five-bedroom units plus 2 cars garages. The price of plan 2 option 2 starts from $3,195,599.
Encore at Playa Vista boasts sophisticated interior/exterior modern designs and finishes to give residents a resort-style lifestyle. It has also carefully integrated the urban lifestyle into open opens to give residents the luxury lifestyle that they deserve.
Having been strategically located in the West Los Angeles region, residents at Encore at Playa Vista are in close proximity to major roads, restaurants, coffee shops, entertainment, and magnificent coastal streetscapes.
Outstanding amenities at Encore, Playa Vista include; pool, clubhouse, private elevators, 2-cars garage plus guest parking, chef's kitchens, fitness center, playground, tennis court, covered deck, trails, greenbelt, volleyball, and basketball courts.

Read more about Encore at Playa Vista
2. Seabluff at Playa Vista (6030 Seabluff Dr. Playa Vista, CA 90094)
Seabluff at Playa Vista is a 4-story condominium that was built in 2019. It features a total of 75 units of 2 and 3 bedrooms with multiple floorplans layouts ranging from 1,100 to 1,694 square feet.
Seabluff at Playa Vista condo is designed with an elegant coastal theme scheme that blends with gray shaker cabinets, quartz countertops, stainless steel kitchen appliances, in-unit laundry unit as well as neat private patios.
Some of the unique amenities that residents at Seabluff at Playa Vista enjoy include; a modern gym, Center Pointe Club, a screening room, a heated pool for both adults and children, a spa, and a full-service business center.
It's situated at the corner of Discovery Creek and Seabluff Drive just a few minutes from retail shops, entertainment, restaurants, and coffee shops.
Read more about Seabluff at Playa Vista
Other condo alternatives in Playa Vista include:
1. Accent Playa Vista (5550 Grosvenor Blvd Los Angeles, CA 90066
Built-in 2004 with a Spanish building style
4 floors with a total of 39 units
2 bedrooms with floorplans starting from 1,151 to 2,000 square feet
3 bedroom with floorplans starting from 1,669 to 2,143 square feet
The price for Villa d Este condos for sale ranges from $943,000 to $1,375,000
Read more about Accent Playa Vista
2. Avalon Playa Vista (13075 Pacific Promenade Playa Vista, CA 90094)
Built-in 2003 with a contemporary building style
4 floors with a total of 66 units
1 bedroom with floorplans starting from 868 to 868 square feet
2 bedrooms with floorplans starting from 868 to 1,283 square feet
Read more about Avalon Playa Vista
3. Bridgeway Mills (5300 & 5350 & 5400 Playa Vista Dr Playa Vista, CA 90094)
Built in 2005 with the architectural building style
4 floors with a total of 80 units
1 bedrooms with floorplans starting from 1,510 to 2,450 square feet
2 bedroom with floorplans starting from 1,479 to 2,450 square feet
The price for Bridgeway Mills condos for sale ranges from $1,235,000 to $1,390,000
Read more about Bridgeway Mills
4. Camden Playa Vista (12879 & 12883 & 12887 & 12895 Runway Rd Playa Vista, CA 90094)
Built in 2014 with the architectural building style
4 floors with a total of 24 units
3 bedrooms with floorplans starting from 1,580 to 1,875 square feet
4 bedroom with floorplans starting from 2,192 to 2,200 square feet
Read more about Camden Playa Vista
5. Carabela (12975 Agustin Pl Playa Vista, CA 90094)
Built-in 2004 with Mediterranean building style
4 floors with a total of 40 units
2 bedrooms with floorplans starting from 1,090 to 2,040 square feet
3 bedroom with floorplans starting from 1,860 to 2,100 square feet
6. Catalina Playa Vista (12963 Runway Rd Playa Vista, CA 90094)
Built in 2004 with the Spanish building style
4 floors with a total of 66 units
2 bedrooms with floorplans starting from 914 to 1,293 square feet
Read more about Catalina Playa Vista
7. Chatelaine (5721 Crescent Park W Playa Vista, CA 90094)
Built-in 2004 with Contemporary building style
4 floors with a total of 45 units
2 bedrooms with floorplans starting from 1,593 to 2,883 square feet
3 bedrooms with floorplans starting from 2,140 to 2,618 square feet
8. Concerto at Playa Vista (13045 Pacific Promenade Playa Del Rey, CA 90094)
Built-in 2007 with Contemporary building style
4 floors with a total of 87 units
1 bedroom with floorplans starting from 580 to 1,753 square feet
2 bedrooms with floorplans starting from 1,135 to 2,600 square feet
Read more about Concerto at Playa Vista
9. Coronado Playa Vista (7100 Playa Vista Dr Playa Vista, CA 90094)
Built-in 2007 with Contemporary building style
4 floors with a total of 71 units
2 bedrooms with floorplans starting from 1,130 to 2,221 square feet
3 bedroom with floorplans starting from 1,892 to 2,241 square feet
4 bedroom with floorplans starting from 2,221 square feet
Read more about Coronado Playa Vista
10. Crescent Walk (13200 Pacific Promenade Playa Vista, CA 90094)
Built-in 2005 with the contemporary building style
4 floors with a total of 116 units
1 bedroom with floorplans starting from 623 to 1,149 square feet
2 bedrooms with floorplans starting from 836 to 2,450 square feet
The price for Crescent Walk condos for sale ranges from $624,000 to $787,000
11. Dorian Playa Vista (6241 W Crescent Pk Playa Vista, CA 90094)
Built in 2007 with the contemporary building style
4 floors with a total of 45 units
2 bedrooms with floorplans starting from 1,636 to 2,475 square feet
3 bedroom with floorplans starting from 2,158 to 2,568 square feet
Read more about Dorian Playa Vista
12. Esplanade (13080 Pacific Promenade Playa Vista, CA 90094)
Built-in 2003 with Spanish building style
4 floors with a total of 85 units
1 bedrooms with floorplans starting from 626 to 1,000 square feet
2 bedroom with floorplans starting from 1,168 to 1,849 square feet
13. Matisse Playa Vista (Para Way, Seabluff Dr, Bluff Creek Dr, Discovery Creek Playa Vista, CA 90094)
Built-in 2006 with Contemporary building style
3 floors with a total of 31 units
3 bedrooms with floorplans starting from 1,190 to 2,681 square feet
4 bedroom with floorplans starting from 2,532 to 2,700 square feet
Read more about Matisse Playa Vista
14. Metro Playa Vista (5625 Crescent Park W Playa Vista, CA 90094)
Built in 2003 with the architectural building style
4 floors with a total of 121 units
2 bedrooms with floorplans starting from 1,230 to 2,617 square feet
3 bedroom with floorplans starting from 2,180 to 3,703 square feet
4 bedroom with floorplans starting from 3,703 square feet
Read more about Metro Playa Vista
15. Paraiso Playa Vista (13173 Pacific Promenade & 5831 Seawalk Dr Playa Vista, CA 90094)
Built-in 2003 with contemporary building style
4 floors with a total of 81 units
2 bedrooms with floorplans starting from 1,703 to 2,531 square feet
3 bedroom with floorplans starting from 1,890 to 2,879 square feet
Read more about Paraiso Playa Vista
16. Primera Terra (12920 Runway Rd Playa Vista, CA 90094)
Built in 2011 with the modern building style
3 floors with a total of 52 units
2 bedrooms with floorplans starting from 965 to 1,140 square feet
3 bedroom with floorplans starting from 1,310 to 1,510 square feet
The price for Primera Terra condos for sale ranges from $975,000 to $1,299,000
17. Promenade Playa Vista (13044 Pacific Promenade Playa Vista, CA 90094)
Built in 2004 with the contemporary building style
4 floors with a total of 90 units
1 bedroom with floorplans starting from 916 square feet
2 bedrooms with floorplans starting from 1,093 to 1,819 square feet
Read more about Promenade Playa Vista
18. Serenade (13031 Villosa Pl Playa Vista, CA 90094)
Built-in 2006 with Mediterranean building style
4 floors with a total of 84 units
2 bedrooms with floorplans starting from 1,540 to 2,206 square feet
3 bedroom with floorplans starting from 2,290 to 3,020 square feet
19. Skylar Phase II (12446 Osprey Ln Playa Vista, CA 90094)
Built-in 2014 with the architectural building style
4 floors with a total of 93 units
3 bedrooms with floorplans starting from 1,095 to 2,027 square feet
4 bedroom with floorplans starting from 2,462 to 2,638 square feet
Read more about Skylar Phase II
20. Tapestry 1 (5701, 5801 Kiyot Way & 5700, 5800 Sea Walk Dr. Playa Vista, CA 90094)
Built-in 2003 with the contemporary building style
4 floors with a total of 50 units
2 bedrooms with floorplans starting from 1,640 to 2,161 square feet
3 bedroom with floorplans starting from 1,969 to 3,027 square feet
21. Tapestry II (6010, 6020 Celedon Crk & 6011, 6021 Dawn Crk Playa Vista, CA 90094)
Built-in 2006 with the cottage building style
4 floors with a total of 50 units
2 bedrooms with floorplans starting from 1,640 to 2,181 square feet
3 bedroom with floorplans starting from 2,060 to 3,131 square feet
22. Tembo Playa Vista (6020 Seabluff Dr. Playa Vista, CA 90094)
Built in 2006 with the contemporary building style
4 floors with a total of 116 units
1 bedroom with floorplans starting from 790 square feet
2 bedrooms with floorplans starting from 910 to 1,640 square feet
3 bedrooms with floorplans starting from 1,750 square feet
The price for Tembo Playa Vista condos for sale starts from $1,390,000
Read more about Tembo Playa Vista
23. Villa d Este Playa Vista (5935 Playa Vista Dr Playa Vista, CA 90094)
Built-in 2004 with a Spanish building style
4 floors with a total of 39 units
2 bedrooms with floorplans starting from 1,151 to 2,000 square feet
3 bedroom with floorplans starting from 1,669 to 2,143 square feet
The price for Villa d Este condos for sale ranges from $943,000 to $1,375,000
Read more about Villa d Este Playa Vista
24. Villa Savona (7101 Play Vista Dr Playa Vista, CA 90094)
Built-in 2005 with a contemporary building style
4 floors with a total of 39 units
2 bedrooms with floorplans starting from 1,180 to 2,150 square feet
3 bedroom with floorplans starting from 1,653 to 2,150 square feet
The price for Villa Savona condos for sale ranges approximately $1,150,000
25. Waterstone (6400 Crescent Park E Playa Vista, CA 90094)
Built in 2005 with the modern building style
4 floors with a total of 116 units
1 bedroom with floorplans starting from 770 to 922 square feet
2 bedrooms with floorplans starting from 960 to 1,295 square feet
The price for Waterstone Playa Vista condos for sale ranges from $645,000 to $775,000