Top Amenities Luxury Buyers Look For
Posted by Beata Mandell on Thursday, June 1, 2023 at 12:36:28 PM
By Beata Mandell / June 1, 2023
Comment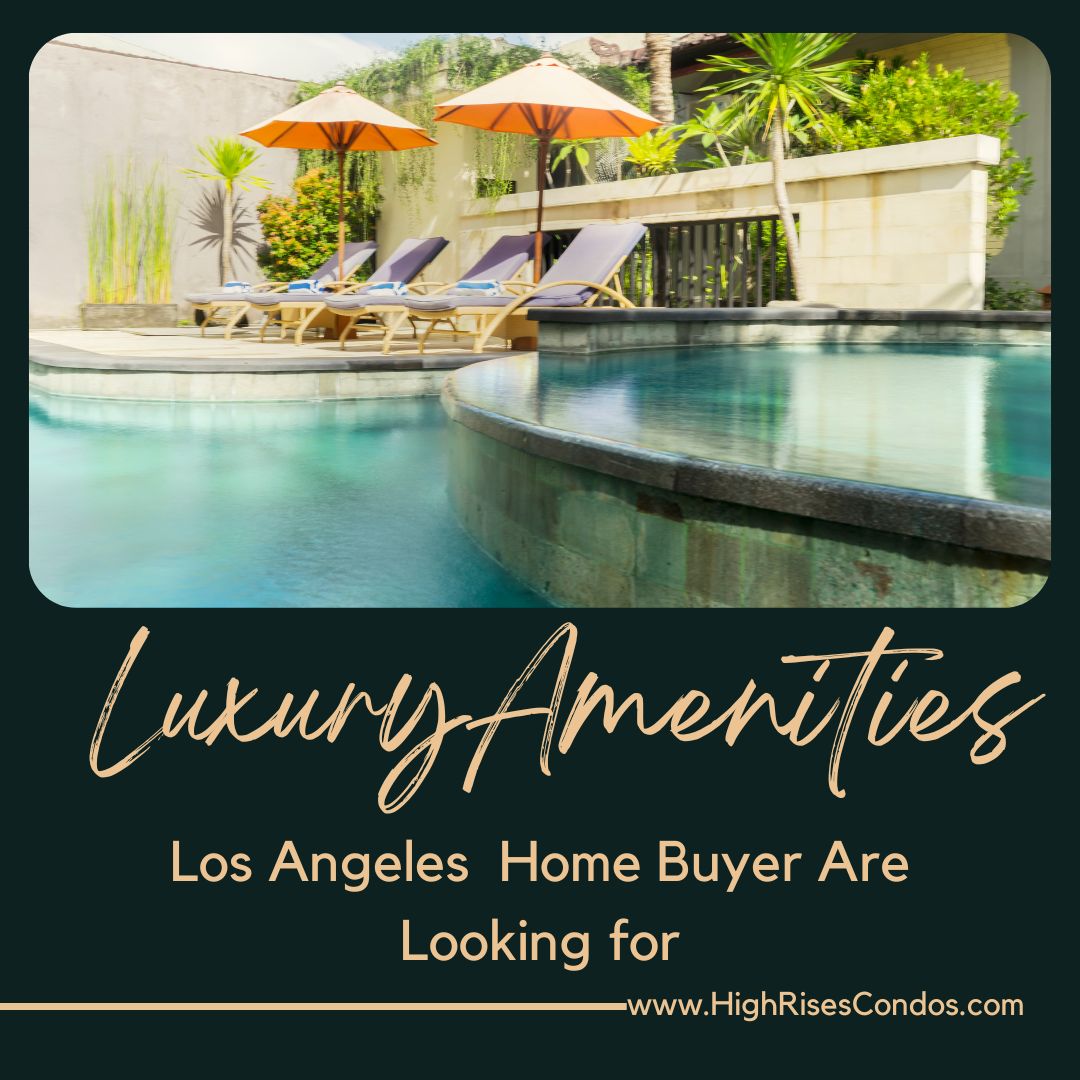 Luxury real estate has always been a highly sought-after investment among the elite class in the United States, attracting those who are willing to pay enormous amounts for opulent accommodations, ranging from cozy studios to palatial mansions. Although the market faced a temporary dip during the early days of the pandemic, it has since rebounded and regained its momentum.
For these affluent buyers, the price tag is often not a significant concern, as they are more interested in the exquisite features and amenities that come with luxury properties.
Top Amenities Luxury Real Estate Buyers Look For
When it comes to luxury real estate, there are a variety of factors that can influence your preferences for amenities and facilities. These can be influenced by your lifestyle, hobbies, family size, and location preferences. Some people may be more interested in privacy and security, while others may prioritize access to communal spaces and social activities.
Luxury Amenities
One important consideration is the availability of private swimming pools and fitness centers. However, the size and specifications of these facilities can vary greatly, so it's important to assess your needs and preferences when evaluating potential properties.
Luxury homes often boast a wide range of amenities designed to provide an extravagant and indulgent lifestyle. These amenities may vary depending on the specific property and location, but some common features found in luxury homes include:
Spa and Wellness Facilities: Many luxury homes include spa-like features such as saunas, steam rooms, hot tubs, and dedicated massage rooms. These amenities cater to residents' relaxation, rejuvenation, and overall well-being.

Home Theaters: Elaborate home theater rooms equipped with high-end audiovisual systems, plush seating, and advanced acoustics allow homeowners to enjoy a cinematic experience within the comfort of their own home.

Fitness Centers: Luxury homes often incorporate state-of-the-art fitness facilities, including fully equipped gyms, yoga studios, indoor swimming pools, and personal training areas. These amenities cater to fitness enthusiasts who value convenience and privacy.

Wine Cellars: For wine connoisseurs, luxury homes may feature temperature-controlled wine cellars with extensive storage capacity, tasting rooms, and even sommelier services. These spaces are designed to showcase and preserve valuable wine collections.

Outdoor Entertainment Areas: Expansive outdoor spaces are a hallmark of luxury homes. These areas may include swimming pools, outdoor kitchens, fire pits, sports courts, putting greens, and beautifully landscaped gardens, providing ample opportunities for outdoor relaxation, recreation, and entertainment.

Smart Home Technology: Luxury properties often feature cutting-edge smart home automation systems that allow homeowners to control lighting, temperature, security, and entertainment systems through integrated interfaces. These advanced technologies provide convenience, energy efficiency, and enhanced security.

Private Libraries and Studies: Luxury homes may include dedicated spaces for intellectual pursuits, such as private libraries or studies. These areas often feature custom bookshelves, cozy reading nooks, and exquisite furnishings, creating a sophisticated atmosphere for study or leisure.

Gourmet Kitchens: High-end luxury homes typically offer expansive, professionally designed kitchens equipped with top-of-the-line appliances, ample storage space, and premium finishes. These kitchens are ideal for passionate home chefs and those who enjoy hosting elaborate culinary gatherings.

Personalized Concierge Services: Some luxury homes provide personalized concierge services to cater to residents' needs and desires. These services may include arranging private events, making reservations, coordinating housekeeping or maintenance, and handling various other requests.

Security and Privacy: Luxury homes prioritize the safety and privacy of residents. Advanced security systems, gated entrances, surveillance cameras, and secure parking facilities are often included to ensure a high level of protection.
These are just a few examples of the luxurious amenities commonly found in upscale homes. The specific amenities can vary depending on the preferences of the homeowner and the architectural design of the property.
The View
Another highly sought-after feature is an open, serene, and soothing view outside your windows or balcony. Whether it's a city skyline, a beach view, or a lush green landscape, having a beautiful view can greatly enhance your living experience. In some cases, properties with breathtaking views may command premium prices due to their high demand.
LA can provide some of the most exquisite luxury views anywhere in the country. Firstly, a breathtaking view enhances the overall ambiance and aesthetic appeal of a property, providing an immersive experience that fosters a sense of tranquility and relaxation. Whether it's an expansive ocean vista, a lush mountain range, or a dazzling city skyline, a stunning view can create a serene and visually captivating environment, offering an escape from the hustle and bustle of everyday life.
Moreover, a remarkable view can significantly increase the value of a luxury home, making it a desirable investment. Potential buyers understand the rarity and exclusivity associated with owning a property that offers an unobstructed and picturesque outlook, leading to higher demand and potential appreciation. Lastly, a beautiful view allows for a seamless integration of nature and architecture, blurring the lines between indoor and outdoor living.
Floor-to-ceiling windows, spacious balconies, and strategically positioned outdoor spaces capitalize on the natural beauty surrounding the property, allowing residents to connect with their environment and enjoy a sense of harmony and well-being. In essence, a captivating view serves as a symbol of prestige, an investment opportunity, and an unparalleled source of serenity and inspiration for luxury home buyers.
Social Engagements
Community engagement spaces are also popular in luxury real estate, offering residents socializing opportunities and a sense of community. These can include open lawns and courtyards, bars, restaurants, and lounges, as well as shopping malls that house many national luxury brands. Whether you're looking to connect with your neighbors or simply enjoy some downtime with friends and family, having access to communal spaces can greatly enhance your living experience.
Smart Homes and Technology
In addition to these amenities, modern technology has become increasingly important in luxury real estate. Many high-end properties now feature smart home technology, which allows residents to control everything from temperature and lighting to security and entertainment systems using their smartphones or voice assistants. This technology can offer a more efficient and convenient living experience, making it a popular selling point for many luxury properties.
Security
Finally, security and privacy are paramount in luxury real estate, particularly for high-profile individuals such as celebrities and business leaders. Many luxury properties come equipped with 24/7 surveillance, and additional security personnel options are often available for purchase. Ensuring the safety and privacy of residents is a top priority for many luxury real estate developers and property managers.
No matter what your priorities may be, it's important to work with experienced real estate professionals who can help guide you through the buying, selling, or investing process. If you're interested in learning more about high-rise living and luxury real estate, contact me today. I have extensive experience in the luxury real estate market and can assist in pricing, staging and selling your luxury real estate in LA.