Things to Know BEFORE Moving to Los Angeles
Posted by Beata Mandell on Tuesday, August 31, 2021 at 1:01 PM
By Beata Mandell / August 31, 2021
Comment
So, you're thinking of moving to Los Angeles? The City of Angels as some say, and while there is indeed some sort of bliss that seems to surround to city of LA, there are a few things that you should know before making the big move into the Golden State.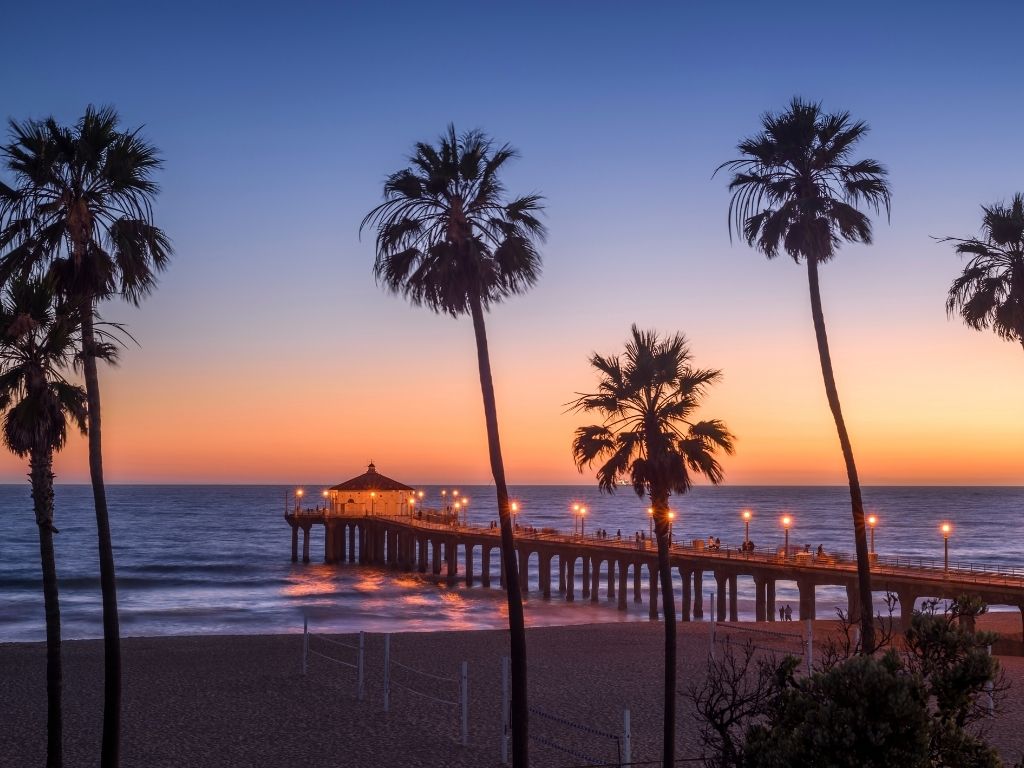 Food Mecca
There have been hundreds of blogs on some of the best food in the world featured right here in Los Angeles. We are known for amazing tacos, ethnic food, pastries and did you know that Spago's smoked salmon pizza is one of LA's signature foods? Los Angeles dishes have stood the test of time and it really doesn't matter what you're craving, there's a restaurant in Los Angeles to satisfy that need. Ever heard of the Donut Man? Featured on numerous TV shows as well as Food Network and Cooking Channel, this little Glendora Shop is known for its fresh strawberry donut and the Donut Man if often found at local farmer's markets throughout the region.
Other local favorites include Roscoe's House of Chicken 'N Waffles, the original French Dip at Philippe's and Cole's and the Dodger Dog at Dodger Stadium. But whether you're looking for the areas best sandwich, best Ethiopian food, authentic tacos, or Pinks Chili Dog, it's easy to find in Los Angeles. If you are a foodie, the choices are endless.
The City is Big
Really big, you just won't believe how big it really is… Okay, I sound like a line from the Hitchhikers Guide to the Galaxy, but he truly is unlike any other big city. It's extremely spread out so a lot of people stick to just a few neighborhoods around where they live, work, and play. This also means there's a lot more to explore. Los Angeles is definitely not a city that you'll get to know in a few hours or even over the weekend. Sometimes people that have been here for a decade or more still haven't explored all there is to see, do, and experience in LA. Remember, the LA Metro area can stretch as far as Malibu, to Huntington Beach, Santa Monica, and of course the famous downtown Los Angeles area.
Downtown LA
While downtown LA does indeed have a long list of perks, and many people fall in love with the area, one thing that is unique to LA is the many other surrounding Los Angeles neighborhoods and communities. In other words, it's not just about downtown. From Hollywood Hills to Santa Monica, Brentwood, Marina Del Rey, and so much more, the employment, living, and exploration of LA is vast and can be enjoyed in a multitude of ways as well as within many different areas.
What is Los Angeles Known For?
Los Angeles is one of the most famous cities in the world and is typically known for the rich and famous, Hollywood, and the main entertainment companies of the world. But that's not all. Los Angeles is also responsible for some of the country's biggest cultural successes. It is the second-largest city in America and one of the biggest economic centers in the world with $1 trillion a year GDP. It makes Los Angeles the third most economically powerful city in the world followed behind New York City and Tokyo. Were also home to Disneyland… The Happiest Place on Earth! Knotts Berry Farm, Six Flags Magic Mountain, California Adventure Park, and Universal Studios are all some of the most popular family-friendly entertainment spots on the planet. We also have four water parks and the theme parks of Los Angeles draw in millions of visitors each year.
Warm weather is one of our top things that really draw folks in. We have part of a Mediterranean climate and when much of the country is blanketed in snow, LA keeps it nice and warm rarely dipping below 50°F in the summer. Our climate has made it one of the most sought-after places to live in the country.
And, we can't forget the beaches. LA is home to some of the most notable and nicest beaches in the country such as Venice Beach, Malibu, Long Beach, Huntington Beach, and Santa Monica. Whether you're surfing, beachcombing, sunbathing, playing in the sand, or just one that vacation-style ambiance year-round, head to one of Los Angeles's beaches for a fantastic afternoon.
Ethnic Diversity
Los Angeles and California in general are considered to be some of the most ethically diverse places in the country in the history of the state has shaped itself to be so diverse. Because of all that diversity, you'll find unique cultures, area specific neighborhoods focused on one particular culture or another, and of course, the food. Whether you're looking for authentic Thai cuisine, spicy Korean, the perfect Mexican taco, African-American and Ethiopian delights, Danish pastries, French cuisine, or good old American Italian pasta, you'll find the perfect restaurant and community to suit all of those needs.
Budget
Budgets are key when moving to LA as the area is known for its high cost of living. The best part of LA is that there are homes that fit many budgets and lifestyles, making the city an inclusive place to call home, whether you call a historic mansion home and shop along Rodeo drive, or you enjoy a small loft or studio apartment while scouring the local farmer's markets for locally grown produce, LA is home to those with all budgets, so setting yours is key to finding the perfect neighborhood to call home.