Moving to Hollywood Hills? Hollywood Hills Buyers Guide
Posted by Beata Mandell on Saturday, September 11, 2021 at 2:09 PM
By Beata Mandell / September 11, 2021
Comment
Moving can be a stressful time for anyone and when you have your heart set on a specific area, you become consumed with finding the right home. Hollywood Hills is one popular area, it is also expensive.
The Type of Homes and Condos in Hollywood Hills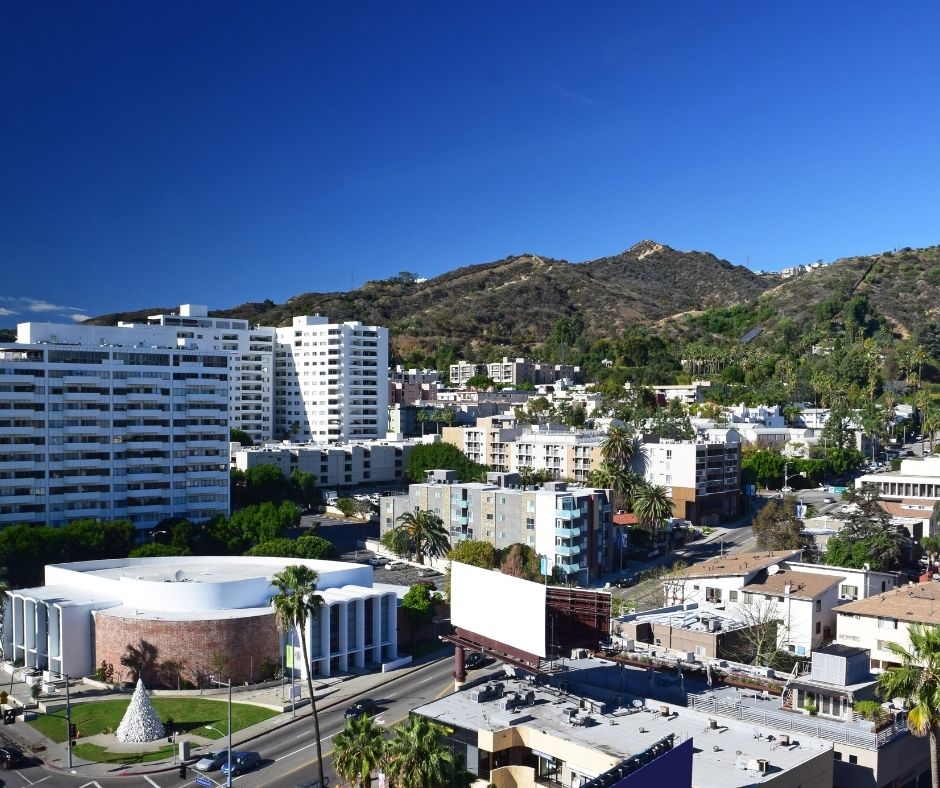 There are many types of homes you can purchase in the Hollywood Hills area. There are typically single-family homes, but more popularly there are condominiums. Condominium prices start at about $500,000 and single-family houses start at about $900,000. However, these are typically smaller units and homes of less than 800 ft.². At any given time there are approximately 200 properties for sale. Of course, you can find high-end units of over $5 million and luxury rentals of over $5000 per month. The median home prices about $2,375,000 with a median rent of about $2300.
It all depends on where you want to live, in which community, and the amenities you desire. Condominium units will have certain amenities such as swimming pools, community centers, and fitness rooms and of course you have the low-maintenance lifestyle of a condo. Single-family homes may not have all the amenities even though some custom homes will have backyard swimming pools and tennis courts. Of course, with a single-family or detached house, you are responsible for all the amenities and maintenance.
It is pivotal to pay attention to what you are buying or renting, especially when it comes to parking. You definitely want to consider that this is a tourist area so if you buy or rent a place that does not have parking, this may be a daily struggle as you come home from work.
Schools are Important
For families, the school ratings can be important and the schools in the Hollywood Hills area rate pretty high for a metro city. This is depending on what you are looking at and what you consider a good school rating. There are many activities for families with all of the parks and museums as well as the theater/film/television scene that is in close proximity.
Something that not many pay attention to before they move to this area is that the Hollywood Hills area is a part of the Santa Monica Mountains and there can be wildlife that you may share your property with especially if you are on the hillside of a neighborhood. While that may seem tranquil to some, there is the flip side of being closer to the city where there is constant noise due to city life and or modernization/construction. The closer you are to the scenic side, the more expensive and the closer you are to the sunset strip the more affordable.
Why Hollywood Hills
Hollywood Hills is a favorite enclave for celebrities and the entertainment industry, but regardless, chances are you'll have a beautiful view. All of the restaurants, shops, and markets are located on long two main roads, Franklin Avenue and Cahuenga Boulevard. A lot of the neighborhoods wind up through the hillside and you'll find a mix of Spanish-style architecture, California bungalows, and midcentury modern homes.
Quality of life is all subjective but Hollywood Hills is not the type of neighborhood where you'll probably be walking to the market or the neighborhood coffee shop. Most of the residential area is set in amongst the hills with all the amenities and services along those two main avenues. This is why Hollywood Hills carries just an 18 walk score, 27 transit score, and 9 bike score, easy to see because of the hills.
For households with small children, there are few parks and playgrounds in Hollywood Hills West including Plummer Park, Hollywood Bowl Picnic Area, and the nearby Franklin Canyon Ranch. These are great recreational facilities where you can bike, hike, or enjoy a picnic.
What do locals say about Hollywood Hills?
"We love living in Hollywood Hills. Depending on where you are, some shops and restaurants are within walking distance and we love the schools. We feel very safe living in Hollywood Hills."
If you're considering moving to the Hollywood Hills, start by contacting me at any time for a customized list of homes or condos that fit your search criteria and price. Or, feel free to browse all the Hollywood Hills areas below.