Mills Act Buildings In Downtown Los Angeles, Hollywood & West Hollywood
Posted by Beata Mandell on Monday, May 10, 2021 at 3:38 AM
By Beata Mandell / May 10, 2021
Comment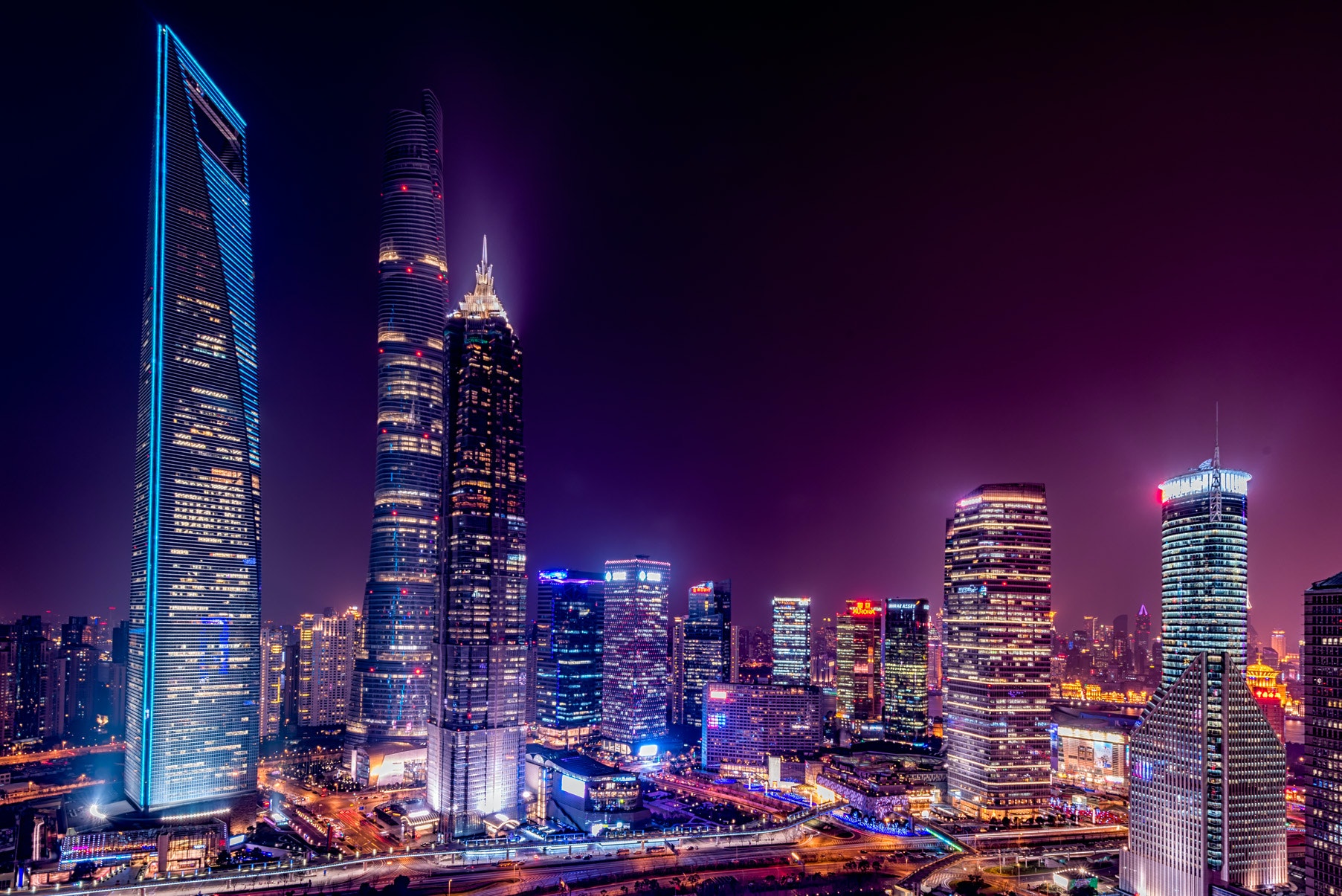 The Major Benefits of Owning a Mills Act Loft is to save an extraordinary amount of money in property taxes!
To help preserve the historic buildings of Los Angeles, a tax incentive has been created by California state and local governments called the Mills Act. The special law offers homeowners of qualifying historic buildings as much as 70% or more off their property tax bills. Owners of lofts in a historic building, can potentially save thousands of dollars each year.

That money can be used to help furnish your loft, put more money down at purchase to reduce monthly mortgage payments, trade up to a larger loft or even just put money back in your pocket.
DOWNTOWN LA
1. Eastern Columbia Building – 849 S Broadway
Opened in 1930 as the headquarters for the Eastern and Columbian Outfitting companies, the art-deco gem Eastern Columbia Building stands strikingly sea-green against LA's true blue sky.
Completely renovated in 2006, the ECB now boasts 147 units of luxury living in one of DTLA's most vibrant neighborhoods, straddling the thin line between the Theatre and Fashion districts. Prime shopping (Tanner Goods), dining (Terroni, Preux & Proper), and entertainment (The Orpheum Theatre) are all within reach from this hip hermitage.
2. National Biscuit Company Lofts – 1850 Industrial Street
Designed by E.J. Eckel and opened in 1925, this seven-story factory became an architectural sensation. In 2006 the building underwent a major $25M renovation to convert the space into live/work luxury lofts, and in 2007 it was declared a historic cultural monument.
In addition to breathtaking city skyline views and celebrity enighbors, the Biscuit Lofts boast amenities such as a 24-hour doorman, a 75-foot-long saline swimming pool, and on-site fitness center.
3. Rowan Building – 460 S Spring Street
Supremely located in the midst of the flourishing business core – at one time known as "The Wall Street of the West" – the Rowan Building was formerly home to many of the city's oldest and most prominent law offices and stock brokerage firms during DTLA's first golden age.
Renovated in 2006, The Rowan's 206 condo units are illuminated by exceptional natural lighting by day and a vibrant electric city skyline by night. Amenities include private lounge, 24-hour patrol and concierge, and secluded, airy outdoor patios.
4. Douglas Building – 257 S Spring Street
Originally constructed as an office building in 1898, the Douglas Building was once home to the Southern Pacific Railroad's ticketing office. In 2005 the handsome brick building underwent a major renovation and now contains 50 chic New York City-meets-SoCal style lofts.
In addition to sleek modern interiors, Douglas residents enjoy being mere seconds away from one of DTLA's most appetizing treasures: the Grand Central Market.
5. Textile Loft Building – 315 E 8th Street
The Textile Loft Building is set squarely in – wherelse? – Downtown LA's Fashion District. Opened in 1926 as a garment manufacturing hub, this twelve-story Gothic-meets-Italian Renaissance Revival brick beauty provides its residents with endless opportunities for shopping, fashion, art, and entertainment, as well as a cool, calm condo to retreat to at the end of a rat-race day.
6. Higgins Building – 108 E 2nd St
The Higgins Building is a proto-Modernist concrete framed building rendered in the Beaux-Arts style located in downtown Los Angeles, California. Completed in 1910 by owner Thomas Higgins, an Irish American, the 10-story building was originally used for office space.
The Higgins Building was one of the first adaptive re-use buildings converted in 2003. Historically designated Mills Act. This building has many authentic loft features like polished concrete floors, original tile, exposed brick and ductwork and the original cage elevators. On the top floor you'll find a roof-top lounge with amazing city views. On the street level you'll find Restaurants , an Art Gallery, Lilya Chinese Cafe and The Edison Jazz Club.
7. Pan American Building – 253 S Broadway
Nestled in the heart of Los Angeles' historic district, adjacent to The Civic Center and Bunker Hill, the Pan American Lofts provide a one of a kind loft-base for discriminating urbanites. Built in 1895 and completely redone in 2007.
Located in the historic Irvine Byrne Building, which was built in 1895 in the distinct Beaux-Arts style, the Pan American Lofts feature 40 stylish condominium loft residences (658-1248 sq. ft), including 10 pentloft units with internal mezzanines and private rooftop terraces.
With smart and modern interiors, the Pan American Lofts feature exotic bamboo flooring (select units), original exposed brick and concrete walls, 12-foot to 17-foot interior ceilings, bountiful natural light, high-end stainless steel appliances, controlled-access subterranean parking, interior common courtyard, Juliette balconies/private decks (select units) and much more. All this—within easy walking distance of the Los Angeles Financial District.
8. Cornell and Eckardt- 738 - 746 S Los Angeles St
Santee Village, completed in 2007, is a collection of three classic industrial buildings including the Connell Building, the Eckardt Building & the Santee Building. Built for business tycoon Michael J. Connell in 1917, and designed by architect Frank Stiff, Hugo Eckhardt + G.W. Harding, it was part of LA's first garment and textile manufacturing construction boom that lasted through the 1930's.
All buildings in Santee Village consist of heavy concrete-frame construction and ornamental exteriors characteristic of early 20th century industrial era.The Connell's facade features triplicate sets of steel-framed windows and a connecting bridge to The Santee Building.
The Connell was granted Historic landmark status in 2001 and is Mills Act approved. Open space and livability of each unit has been the focus of the developers. Each residence has been raised to modern standards through careful selection of minimalist designs of fixtures and appliances.
9. Bartlett Building
Bartlett Building Lofts is a high-rise loft building in the Gallery Row neighborhood of Downtown Los Angeles. Built in 1911, Bartlett Building Lofts is 14 stories tall and contains 140 loft units with living areas that range in size from 430 to 1,100 square feet.
10.El Dorado
Located in the center of DTLA's Historic Core, El Dorado Lofts offer the exclusivity of only 65 private residences filled with rich history and stylish, high quality finishes. Lofts include built-in stainless steel Bosch appliances, Snaidero Italian cabinets, granite countertops, under-cabinet lighting, stainless steel dual-basin kitchen sink, deep soaking tubs, and ventless washer/dryer. Plus, Mills Act approved for considerable tax savings.
WEST HOLLYWOOD
11. Granville Towers in West Hollywood-1424 ½ Crescent Heights Blvd.
40 Condo Residences located in the Heart of West Hollywood. With a history of celebrity residents including Ms. Marilyn Monroe, the super-luxe Granville provides residents with a world-class luxury hotel experience. Amenities include a concierge/doorman, indoor pool, and fabulous courtyard gardens. Located steps from the fabulous Sunset Strip, The Granville is a Mills Act-qualified building.
HOLLYWOOD
12. Broadway Lofts in Hollywood-1645 Vine Street.
The Broadway is a Hollywood landmark reinterpreted for today by renowned designer Kelly Wearstler. Light filled open spaces feature ceiling height windows w/views to Hollywood Hills. Premium appointments include: European wood cabinetry in kitchen, granite counters, & large soaking tubs. Luxuriant lobby & corridor appointments, 24-hour valet & lobby reception, gym, rooftop pool, spa, & cabanas. Katsuya & Pinkberry at street level with express delivery to residents.
13. Lofts at Hollywood & Vine-6253 Hollywood Blvd.
Sleek and minimal, each residence at The Lofts @ Hollywood and Vine is a study in contemporary urban elegance. From epoxy floors to unadorned columns and exposed beams, The Lofts have a clean, gallery-inspired aesthetic. Residences are highlighted by lofty ceilings; unimpeded city and mountain views; original window fixtures; linear, one-wall kitchens featuring a suite of Viking appliances; and luxurious bathrooms accented with Ann Sacks tiles.

The Mills Act offers a substantial reduction in property taxes for owners of qualified historical properties provided that they agree to preserve, restore, rehabilitate, and maintain the historical and architectural character of their properties. Many owners report that they save about 2/3 off of their property taxes. The formula is complex, and may vary, so prospective Mills Act home buyers should check with the city, county and a tax professional to determine what the real savings may be.
Mills Act participants can realize very fruitful property tax savings each year for recently improved or purchased old properties because the valuation of a Mills Act property is determined by the Income Approach to Value rather and not by the common Market approach to calculating appraised value. The Income Approach, divided by a capitalization rate, gives the assessed value of the property. Generally, the income potential for an owner-occupied residential property is calculated by looking at rental rates for comparable nearby properties, while the income from a commercial property is based on actual rent received. Because rental values vary greatly, the actual Mills Act historic property tax savings may vary.
How long are Mills Act Contracts? Mills Act contracts are for 10 years initially with automatic yearly extensions and stay with the property when transferred. Subsequent owners are bound by the contract and have the same rights and obligations as the original owner who entered into the contract. Because the local government and the property owner negotiate other specific terms of the contract, Mills Act home owners must contact the local government office to find out the benefits and obligations. The State Board of Equalization has provided Guidelines for county assessors for use in assessing properties under the Mills Act. The City of Los Angeles provides a website with details at:
https://preservation.lacity.org/incentives/mills-act-historical-property-contract-program
It allows owners of Los Angeles Historic-Cultural Monuments (HCMs) and contributing properties within one of the City's Historic Preservation Overlay Zones (HPOZs) to receive a potential property tax reduction to help offset the costs of substantial rehabilitation and restoration of their buildings.
History of the Mills Act: Enacted in 1972, the Mills Act is perhaps the most important economic incentive program in the state of California for the restoration and preservation of historic buildings. Nowhere is that good work more apparent than in Downtown Los Angeles. Whether you're an architecture enthusiast just hunting for a new home, here are our Top 11 picks for the most memorable Mills Act Buildings to put on YOUR MUST SEE list: