Los Angeles's Top Suburbs for Searching Mid Century Modern Homes For Sale
Posted by Beata Mandell on Monday, September 20, 2021 at 10:07 AM
By Beata Mandell / September 20, 2021
Comment
The mid-century modern home style design dares from 1935-1975. Much of this design can be found in townhomes in the Los Angeles area. The suburb areas in Los Angeles are the most popular and densely populated areas.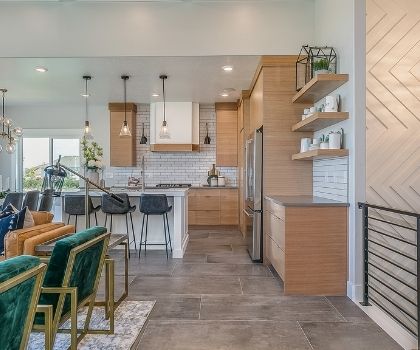 The 10 best suburbs to live around in Los Angeles are; Hermosa Beach, Redondo Beach, Manhattan Beach, Palos Verdes Estates, San Marino, Rancho Palos Verdes, South Pasadena, Rolling Hills Estates. Not all of these will reflect an abundance in your search for a Mid Century Modern home, but you will find that style represented in each area.
The current mid-century modern homes for sale in Los Angeles have prices ranging from 1.2 million to over 2 million.
The Altadena suburb is in the foothills of the San Gabriel mountains on the border of Pasadena and Upper Arrow. This is a great area for outdoor enthusiasts that want to live close to more of those activities. This area has luxurious homes in the style of revival and mid-century homes.
Beverly Hills is commonly known for Rodeo Drive and its boutiques but there are many charming two-story single-family homes. These homes are not specifically mid-century so they may not be in the style that you are looking for.
Culver City is within the city of Los Angeles and the neighborhoods are full of many Post-war single-family homes as well as condos and townhomes.
Glendale is the third-largest city in the county of Los Angeles and a popular suburb. There are mixed residential developments for people looking for a more urban lifestyle. There is a plethora of single-family homes in a variety of architectural styles.
San Marino has beautiful craftsmen, Tudor, and Mediterranean-style homes.
Manhattan Beach is at the top of everyone's list with mostly contemporary and Mediterranean-style homes.
Torrance is popular for its modern condos.
Malibu is the large unincorporated area of Los Angeles County. This area is more retreat-like and the architecture does not represent mid-century modern.
Santa Monica may be the place for you if you are looking for mid-century modern with its vast variety in architecture. It is one of the most popular areas with so much to do and little bit more of a laid-back atmosphere than being directly in the city.
When looking at the suburbs of Los Angeles pay close attention to the style of home you are looking for, the amenities, the standard of living, crime rate, unemployment rate, and most importantly the average commute time.
For more information on Los Angeles mid-century modern homes, contact my office at any time or browse listings below.