Living in Santa Monica - Here's What it's Like [Insider's Guide]
Posted by Beata Mandell on Friday, September 10, 2021 at 3:47 PM
By Beata Mandell / September 10, 2021
Comment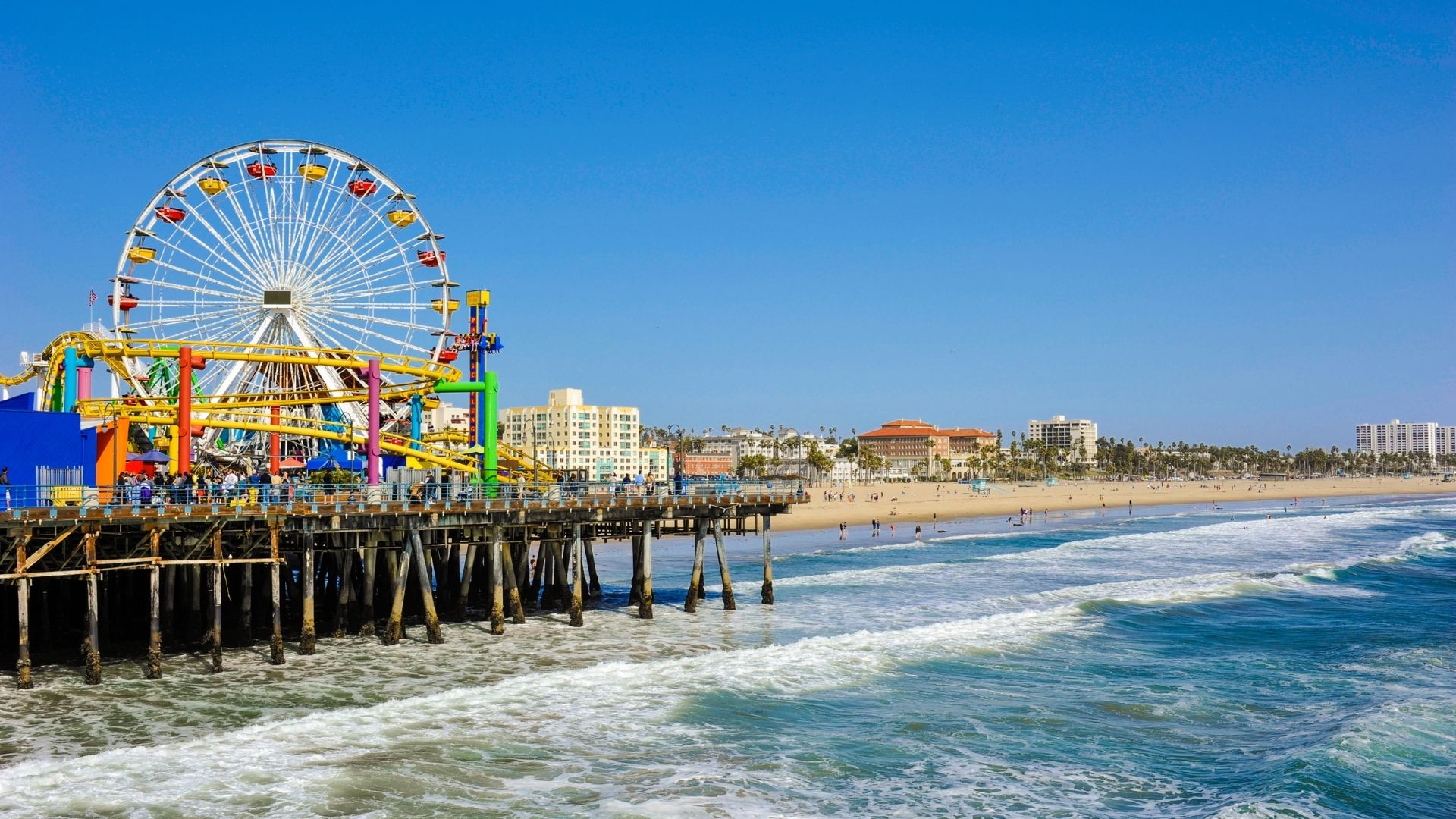 Santa Monica happens to be one of the most popular and desired spots in Southern California. You are close enough to the LA city area, but you have the beach and a more relaxed environment with all the stores and restaurants you could possibly want access to. The entire city is run on different eco-friendly fuel sources and all of the building codes are green. It is a city where you will see so many riding bikes as their main source of transportation.
Santa Monica - Tourist or Local?
Santa Monica is a huge tourist spot and this is a massive boost to the economy in that area. It is the one area in Los Angeles that you can feel laid back yet still in a cosmopolitan area. The state beach is the main attraction and it stretches 3.5 miles to the north and south of the Santa Monica Pier. The Pier itself is widely known around the US because of the images captured. Another famous spot is Palisades Park, there is even a song about it.
"I absolutely love living in Santa Monica! The beach is beautiful, streets are clean and full with life. People around here are very kind. There's an abundance of nice restaurants, bars, and stores. It is definitely filled with tourism but other than that, Santa Monica is the perfect spot to settle in!" - Niche.com

Top Neighborhoods
The top areas to live in Santa Monica are Ocean Park, Mid-City, City Center, Wilshire/Montana, Sunset Park, Northeast Neighborhood, and Pico. They are all known to be safe cities with a variety of ease in living due to the close proximity to stores, restaurants, schools, and the beach activities.
Santa Monica is in the 28th percentile of safety and the rate of crime is low. Among all of these cities are the popular attractions and many of them are free to the public. Some of the best things to do in Santa Monica are to climb the Santa Monica stairs, cruise the pacific coast highway, eat at Annenberg Beach House, hike the Santa Monica Mountains, take a bike ride to Venice Beach, or even go gallery hopping. The area is rich in culture artistically, musically, and architecturally. Many trained musicians can be found at the Santa Monica Pier playing for the public's enjoyment. The one thing to be careful of is your food budget. The food scene is so vast and excellent there that you can find yourself tempted to eat out more than three times a week.
There is a reason Santa Monica is such a popular place to visit and a dream for many to live there permanently. The expensive lifestyle there is attractive and the amenities can make for a fun-filled and enjoyable living arrangement. There is nothing bad to say about Santa Monica! Ready to relocate to Santa Monica? Start browsing the great neighborhoods below. Check out all the newest listings in Santa Monica.