Hottest Neighborhoods for Real Estate Investment in San Diego
Posted by Beata Mandell on Friday, September 22, 2023 at 3:05:53 PM
By Beata Mandell / September 22, 2023
Comment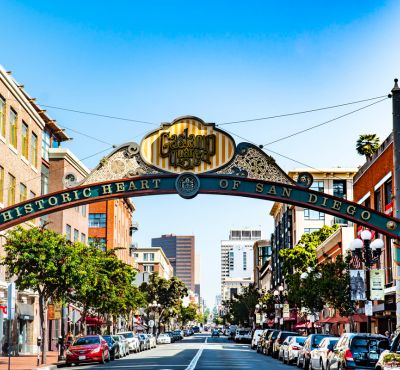 San Diego is one of the hottest real estate markets in the nation, and one of the best places to invest thanks to steady demand from both residents and tourists. If you are considering an investment in San Diego real estate it's essential to be aware of the hottest neighborhoods where opportunities may be particularly attractive. Here are some of the hottest neighborhoods that you may want to consider.
Downtown San Diego
Downtown San Diego has been experiencing a renaissance in recent years, making it a hot spot for real estate investment. The area offers a mix of luxury condos, modern apartments, and historic homes.
The Gaslamp Quarter, East Village, and Little Italy are popular downtown neighborhoods that attract young professionals, tourists, and investors. Proximity to employment centers, dining, entertainment, and waterfront views make downtown a desirable location for both renters and buyers. It's also a top choice for those who travel often, with the San Diego International Airport conveniently located in the downtown area.
North Park
North Park is known for its trendy atmosphere, vibrant arts scene, and an eclectic mix of restaurants, cafes, and boutiques. This neighborhood has seen significant revitalization and has become a hub for young professionals and creatives. Real estate opportunities in North Park range from historic craftsman homes to modern condos, offering a variety of investment options.
South Park
South Park is a charming and walkable neighborhood with a tight-knit community, with close proximity to the famous Balboa Park. The area features Craftsman-style homes, bungalows, and apartments. Investors interested in a community-oriented atmosphere and historic architecture may find South Park appealing.
Hillcrest
Hillcrest is known for being an LGBTQ+ friendly neighborhood with a strong sense of community. It offers a mix of housing options, including historic homes, apartments, and condos. The neighborhood's proximity to Balboa Park, dining, and shopping make it an attractive choice for renters and buyers alike, including tourists looking for a hip short term rental.
East County: La Mesa, Santee, and El Cajon
East County neighborhoods, such as La Mesa, El Cajon, and Santee, have gained popularity due to more affordable housing options compared to coastal areas. If you are looking to get into the San Diego market with an investment on the lower end of the price range, you will have more choices in this part of the county. These neighborhoods offer single-family homes, townhouses, and condos. With good schools and parks, East County is appealing to families and investors seeking more space for their money.
Pacific Beach (PB) and Mission Beach
These two coastal neighborhoods have long been popular for their beachfront properties and vibrant nightlife. While these areas tend to be pricier, they offer attractive opportunities, especially for vacation rentals and long-term investments. The constant demand for beachfront properties can make them a valuable addition to an investment portfolio.
Ocean Beach (OB)
Ocean Beach, or "OB" as locals call it, has a laid-back and bohemian vibe. The area is known for its historic cottages and proximity to the beach. Real estate investors may find value in properties with potential for renovation or development, as OB continues to attract those seeking a relaxed beach lifestyle. If you are looking for a rental property with an eclectic appeal, especially a short term rental by the beach that is photogenic and stands out from the competition, check out OB.
University City
University City, which gets its name for its proximity to the University of California, San Diego (UCSD), offers a mix of single-family homes, condos, and apartments. It's a popular choice for students, faculty, and employees of UCSD, making it a reliable rental market. The neighborhood's proximity to tech and biotech companies in nearby Sorrento Valley also adds to its investment potential, and while this is not an area you will find beachfront property you can easily access the coast within minutes from the neighborhood.
Chula Vista
Chula Vista, located in the South Bay area just a short drive from the Mexico border, has been experiencing growth and development. The neighborhood offers a variety of housing options, from starter homes to upscale communities. Its proximity to the border, schools, and parks makes it attractive for families and investors seeking suburban living.
Escondido
Escondido, located inland in North County San Diego, offers a diverse housing market, including single-family homes, townhouses, and condos. There are also some properties with more land than other parts of the county, and a lower price per square foot than many San Diego neighborhoods. The city's cultural attractions, such as the California Center for the Arts, make it an appealing place for investors interested in suburban living with access to cultural amenities.
Encinitas
Encinitas, located in the western part of North County San Diego, offers a coastal lifestyle with a range of housing options, including beachfront homes, suburban neighborhoods, and condos. You will find trendy coffee shops, great places to eat, and plenty to do. The city's strong sense of community and access to beautiful beaches make it a desirable destination for both residents and investors.
If you would like to know more about any of these areas or begin the search for your San Diego investment property, contact us any time.