Brand New Condo Development in Los Angeles: BUZZ around Town
Posted by Beata Mandell on Thursday, May 13, 2021 at 9:41 PM
By Beata Mandell / May 13, 2021
Comment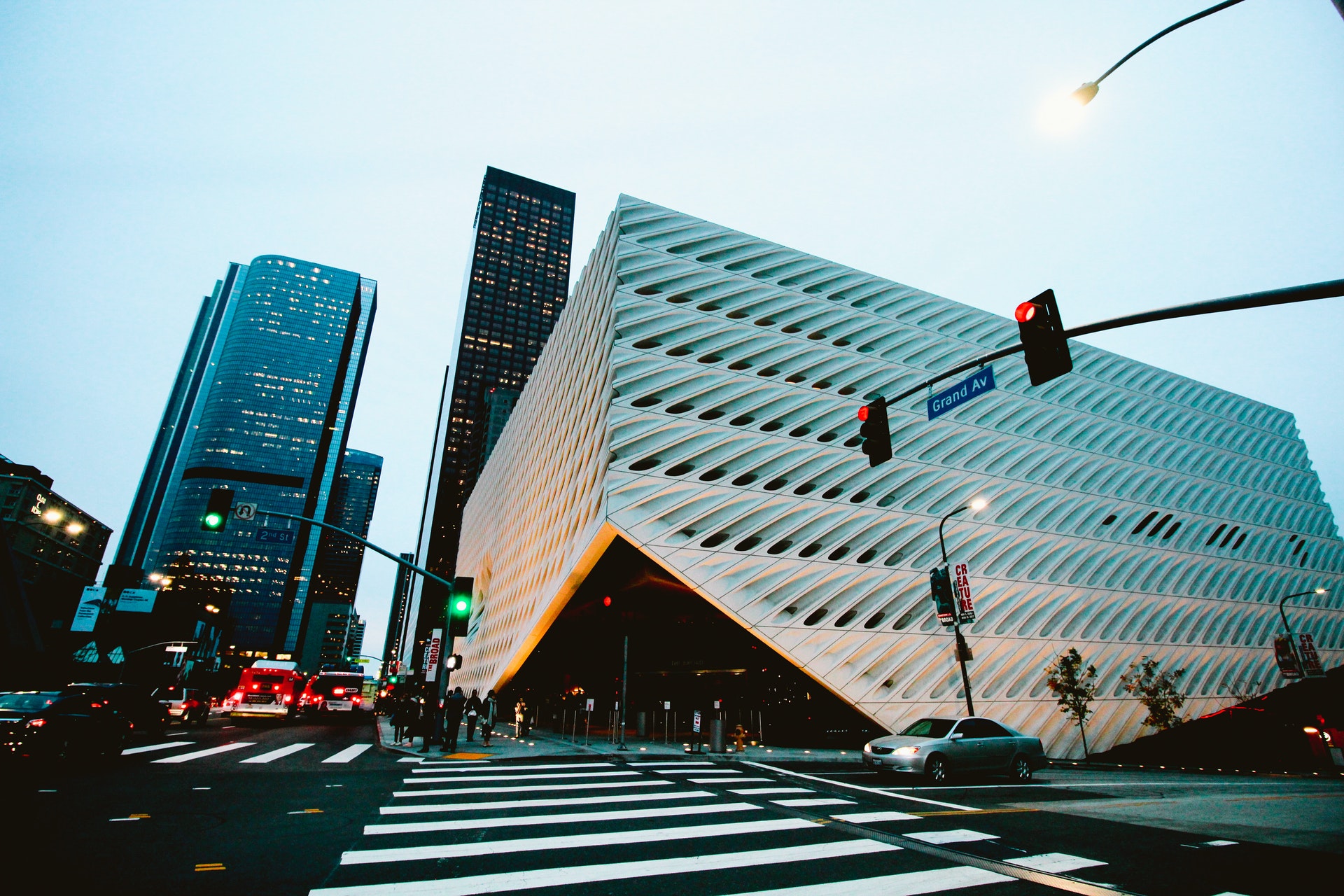 BUZZ around Town
Brand New Condo Development in Los Angeles: Which Ones are the most Luxurious, Exclusive and Offer Incredible Amenities and Services
There's no neighborhood quite as iconic at Beverly Hills, West Hollywood (Remember the Old House of Blues?) and the ever-growing Century City skyline with it's beautiful new Skyscrapers beaming into Century City and making a bold statement. If you're looking for a newly constructed luxury condo in the best neighborhoods Los Angeles has to offer, consider one of these seven luxury options. Today, the modern outstanding amenities are evidence of positive transformation in Century City. There is a growing number of brand-new condo development in Los Angeles that are giving residents and visitors a unique opportunity to experience life in the most epic and luxurious manner. Century City and adjoining neighborhoods include: Beverly Hills, West Hollywood, Cheviot Hills, and West Los Angeles. If you have been looking for newly constructed luxury condo developments in LA, here are some of the glorious modern luxury condos in Century City and adjoining neighborhoods that you might consider.
The Pendry-West Hollywood
Pendry residences West Hollywood is an exquisite luxury living project by Montage Hotels & Resorts. West Hollywood is strategically located at the center of LA, and it's famously known as the center of the creative playground for cultural pundits. Pendry residences offer luxurious services with unmatched attention when it comes to interior décor and furnishes. It prides itself to offer 149 spectacular luxury guestrooms and suites plus 40 Pendry residences that come with unlimited access to hotel services and state-of-the-art amenities. You get a unique chance to taste delicious meals prepared by popular celebrity chefs like Wolfgang Puck. Other key features that make Pendry West Hollywood a perfect choice include;
Classic and modern rooftop pool and bar
Multi-purpose live entertainment venue and screening room
Bowling alley
Spa Pendry
Fitness center
Well curated public art collection
8899 Beverly Blvd.-Beverly Hills Adjacent
8899 Beverly Blvd, West Hollywood by Townscape partners is another signature 10 Stories project that consists of 38 units of condo and single-family homes. Having been successfully completed in 2020, it presents a luxurious living environment to help you enjoy a high quality of life in one of the most sought-after locations in Los Angeles. The sizes for the 38 units range from 1982 to 2693 square feet. Key amenities in 8899 Beverly Blvd, West Hollywood include; Fireplace, Pool, Fitness Center, and Yoga studio. The modern architectural design by Olson Kundig has transformed the building into an iconic residential environment that brings out the luxurious feel that everyone desires. Some of the notable epic finishes and features that make this luxurious residential building magnificent include; White oak entry door with bronze entry portal and Tom Kundig–designed solid bronze and leather-wrapped door handle, Fumed and wire-brushed 8" wide-plank French white oak flooring, Floor-to-ceiling Vitrocsa glass and curtain wall throughout, with flush frames washer and vented dryers, and Powder rooms with custom cantilevered concrete vanities and bronze-tinted mirrors.

See Available Listings
The Four Seasons Beverly Hills next to the Four Seasons Hotel on Doheny
Four Seasons Private Residences in Los Angeles is a luxurious 12-story tower residential complex consisting of 59 unique and customized homes for sale. It's one of the signature projects by Reflections of LA that is promising the exquisite lifestyle that LA has to offer. It's strategically located in a convenient location to give future residences a magical view of the spectacular Beverly Hills, Hollywood Hills, LA's downtown skyline, and the stunning Pacific Ocean. Four Seasons Private Residences boasts of some of the most incredible world-class amenities and hospitality services. Each home will have an original artwork that is inspired by the California Modern Ethos of Richard Neutra. They will all have ultra-modern and magnificent sliding glass walls, open, lush rooftop garden with supercilious terraces, concept indoor/outdoor living, and dining space. The floorplan will also feature ever-green designs from renowned interior designer Martyn Lawrence Bullard.
The Fairmont Century Plaza Residences in Century City
The Fairmount Century Plaza Residences is a true definition of luxury living in Los Angeles. The new shape and design of the present-day Fairmount Century Plaza were realized following the highly anticipated $2.5 billion mid-century modern hotel redevelopment plan by Architect Minoru Yamasaki. This iconic hotel consists of 351 guest rooms and 49 suites with neat private balconies. There are also 63 luxury residences plus over 24,000 square feet of meeting and entertainment space. Some of the exclusive amenities and features include the four dining options (Lumiere, Vignette, The Bar at Century Plaza, and Guest-only private rooftop pool and bar). The expansive 14,000 square foot Fairmont Spa Century Plaza brings out sophistication in contemporary lifestyle. Fairmount Century Plaza Residences is shrewdly situated in Century City and in close proximity to Los Angeles's most popular neighborhoods and attraction sites.
Tower Residences at Century Plaza in Century City
Tower Residences at Century Plaza is another iconic 44- stories skyscraper that is redefining the Los Angeles skyline in Century City. It features meticulously designed interiors and exteriors by renowned professionals to bring out that mind-blowing incredible luxurious lifestyle environment. It's fitted with floor-to-ceiling glass windows that allow guests to experience a panoramic view of Hollywood Hills and the eye-catching Pacific Ocean. All the private balconies are glass-lined with a unique and personalized architectural touch to allow guests to have a clear view of the charming skyline. The Tower Residences at Century Plaza is a perfect representation of an elevated level of living environment. Some of the key outstanding amenities that residences here enjoy include fully staffed health, and family entertainment spots that include an outdoor pool and gardens that have enough space for yoga, a dining terrace as well an ample dog park for pet lovers.
SHVO Beverly Hills 9200 Wilshire Blvd
SHVO Beverly Hills 9200 Blvd is a 7-stories modern residence located at the heart of Beverly Hills Golden Triangle. The project is still under construction and it's slated to be complete by end of 2021. Once it's complete, this luxurious residential development will constitute 54 condominiums, 6,650 square feet of retail space, and exclusive resident amenities. Some of the unique ones will include a landscaped courtyard and a rooftop pool with beautiful Century City views. This project is undertaken by MVE + Partners, the sleek facade will feature a mix of limestone, travertine, white-painted steel, and glass. There will be a few selected units that will have spacious private balconies or terraces, a rooftop pool, and an alfresco amenity area.
Garden Residences 9900 Wilshire Blvd
Gardenhouse Residences is a brand new condo and townhouse development project by Palisades at 8600 Wilshire Boulevard, Beverly Hills. Gardenhouse is designed to be a perfect choice for all types of residences. It features a collection of Penthouses, Villas, and Garden Residences that guarantee enough space and uncompromised privacy. The contemporary design is proof of a futuristic view that shows Gardenhouse is a true creative vision for the future where architecture and nature conjoin to elevate the living environment by giving it a luxurious touch and sophistication. As the first project in the United States from world-renowned MAD Architects, Gardenhouse reimagines the modern lifestyle of Beverly Hills with a return to simplicity. This development project was completed in 2020. Currently, Gardenhouse has a total of 18 units. Sizes range from 2102 to 3096 square feet.