5 Vital Questions to Ask When Buying a Condo
Posted by Beata Mandell on Thursday, May 19, 2022 at 6:37 AM
By Beata Mandell / May 19, 2022
Comment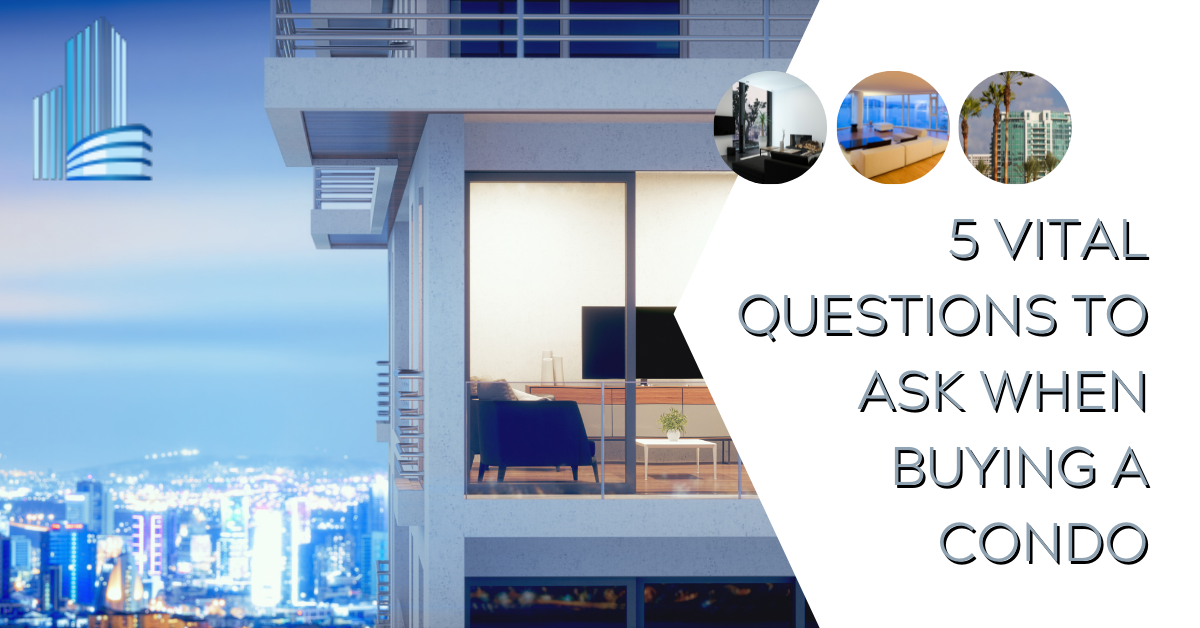 Buying a luxury high-rise condo in Los Angeles is a brilliant way to enjoy the lifestyle you want, a low-maintenance home, and upscale amenities. If you are new to condo ownership, there are a few questions you should keep in mind to ask as you work toward buying a condo.
How will my financing be affected?
Even if you are pre-approved and the condos you are searching for are within your budget, it is important to verify with your lender that you will be approved for the condo. In some cases, a lender will approve a mortgage of a lower amount after taking into consideration condo fees.
To maintain a position of strength when making offers on a condo, reach out to your lender before you begin looking at properties and making offers to avoid unnecessary stress or delays in the buying process.
What amenities does this condo feature?
While considering a condo, take time to think about the amenities offered in the building. One of the primary benefits of choosing a condo over a single family home is the amenities, which in many cases add significant value to residents' lifestyles.
Find out what amenities are available, and how close they are to the unit you are considering. Ask to see the amenities in person if possible to get a real idea of the quality and functionality of each. Also make sure to clarify what condo fees cover, and whether any of the amenities you tour are available at an additional cost, on a limited schedule, or with any other relevant caveats.
What is the noise level?
Depending on the construction materials, location of the building, and the orientation of the unit in the building, noise levels in a condo will vary. While considering a condo, ask questions about the noise levels of the area, including road noise, nightlife, airplanes, and how much you may hear other residents. Find out if there are any noise curfews in the building and whether any entertaining policies are in place.
More: Browse All Los Angeles Condo Buildings
How are the views from different sides of the building?
Many Los Angeles high rise condos feature gorgeous views of the city skyline, some even featuring ocean or mountain views beyond the city. When considering a building, think about your views from the specific unit. The floor the unit is on will impact your views, as well as the side of the building if you are not buying an entire floor.
If multiple residences are available and are otherwise nearly identical, the view from the unit should be something you take into consideration as a tie-breaker.
Are any renovations planned for the building?
Whether the building you are considering is brand new or not, there may be renovation plans already in place. Find out what, if any, renovations are planned for the building to think about how that may affect you. There are pros and cons to a building that will be renovated, remodeled, or updated in the future, so ask questions and have an open mind about whether this is something you are willing to work with.
Related: 8 Important Questions When Touring a Condo
Some of the benefits of a building renovation might include new or updated amenities and increased property value. On the other hand, drawbacks include dealing with construction noise and mess, as well as the potential for increased fees being passed on to residents. All of the information you need to find out how renovations might impact you should be readily available.
For more information about finding your ideal high rise condo in the LA area, contact our office any time. We have a team with the expertise you need to purchase the condo of your dreams.
Browse the Newest Listings Throughout the Area
Contact Me Any Time for Information on Condos in LA.