4 Clever Tips on Buying a Condo in Los Angeles
Posted by Beata Mandell on Friday, May 20, 2022 at 6:39 AM
By Beata Mandell / May 20, 2022
Comment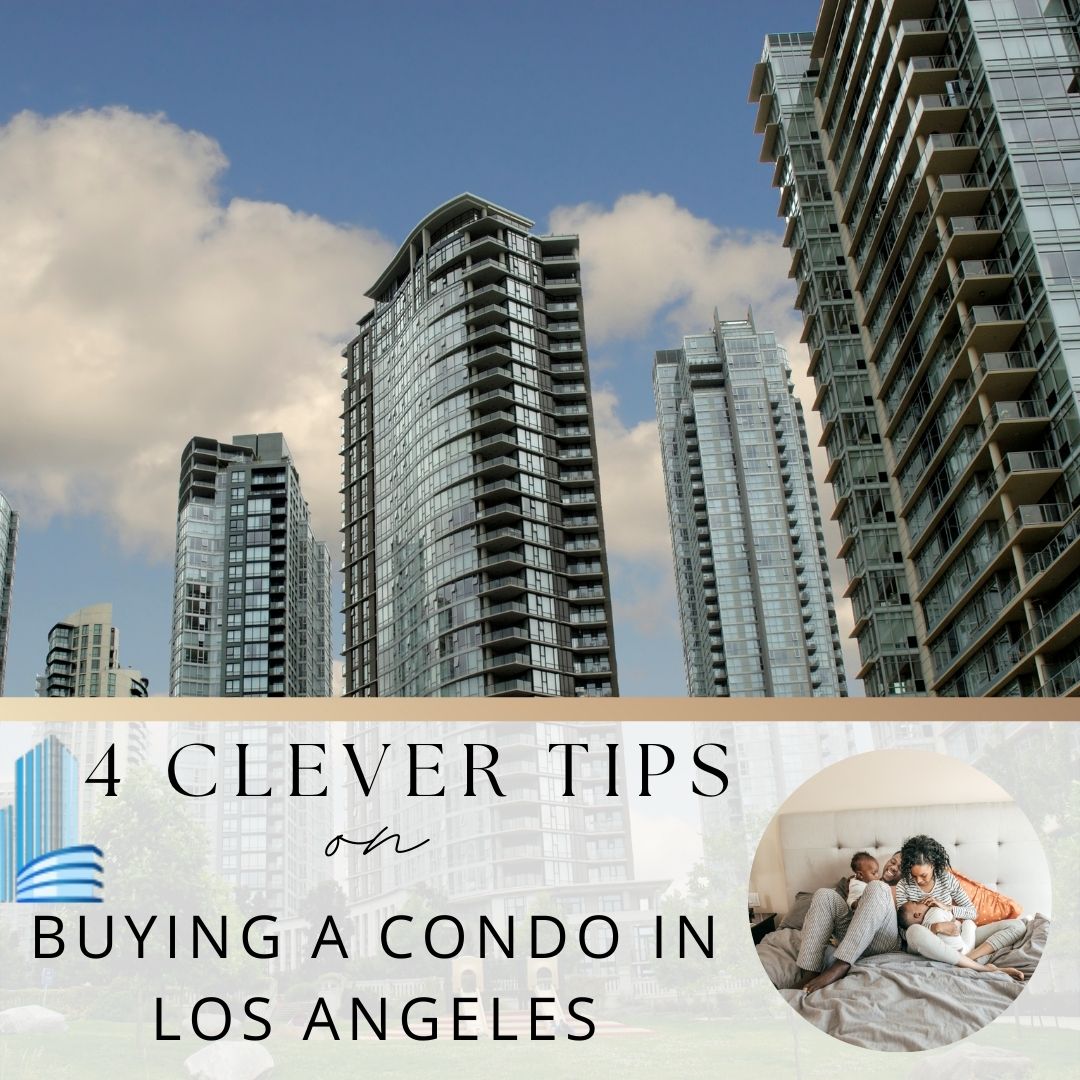 Buying a condo in LA requires the right approach, as it is one of the most expensive and competitive markets in the nation. Armed with a strategic approach and the right knowledge, you can find your ideal property that is both perfectly suited to your current lifestyle and a lucrative investment for future plans, whether that includes resale, turning it into an income property, or renovating for a new phase of life.
What are the best condos to buy?
Many buyers want to know what type of condo is the best to buy. The LA market includes low-rise condos, high-rise condos, lofts, suburban condos, and more. Determining which is right for you requires some consideration. To help narrow down your choices, ask yourself:
What type of condo suits my lifestyle best?
Do I prefer a luxury condo or something more understated?
What amenities am I hoping to find in the building?
How important is walkability to me?
What kind of parking and valet service do I want the condo to feature?
How important are views to me? Do I want a unit higher in the building to maximize views from my condo?
In addition to what type of condo is the best fit for you, think about which condo buildings offer the best security, location, amenities, and views. These four features make it easiest to compare multiple condos to decide which is the best investment.
Resale Value
Depending on your plans for the property, you may want to consider the resale of the property. Speaking with your agent is one of the best ways to assess the potential concerns you may deal with at resale. In general, a condo in a good building with views of the mountains, ocean, or skyline will appreciate over time. If you are concerned with resale value in the relatively near future, focus on the location of the condo building, which is ultimately the biggest selling point for many potential buyers.
Making a Competitive Offer
Buying a condo in the best building in LA can be competitive. In many situations, our buyers make an offer on a property that has simultaneously received multiple other offers. In order to make your offer stand out, we have expert advice to offer that we can tailor to your unique situation.
Related: Buying a New Home? Make Your Move Easier With These Three Purging Tips
In general, some of the best tips to make a competitive offer for the best LA condos include:
Avoid contingencies: If possible, make an offer free of contingencies, including seller's concessions. In some cases, this streamlined offer will beat out a higher offer with a contingency because it represents an easier escrow process.
Earnest money deposit: In some cases, putting down a higher earnest money deposit is a great way to prove that you are a good-faith buyer. The average earnest money deposit is between 1% and 3% of the purchase price, so consider whether you are comfortable offering a higher percentage.
Add an escalation clause: Adding an escalation clause (meaning your offer will outbid other offers to a maximum amount) allows you to make sure you are putting forth your best offer. Keep in mind that this generally means a seller will come back with a counteroffer even if another buyer has not offered more.
Have the Right Team on Your Side
Especially important in a competitive market, having the right team on your side is one of the most essential components to successfully buying a Los Angeles condo. We have a team of professionals equipped with the expertise and connections you want to find your ideal LA property.
To find out more about buying a condo in LA, contact our office any time.
Want some inspiration? Check out the newest LA condos, listings and homes below!